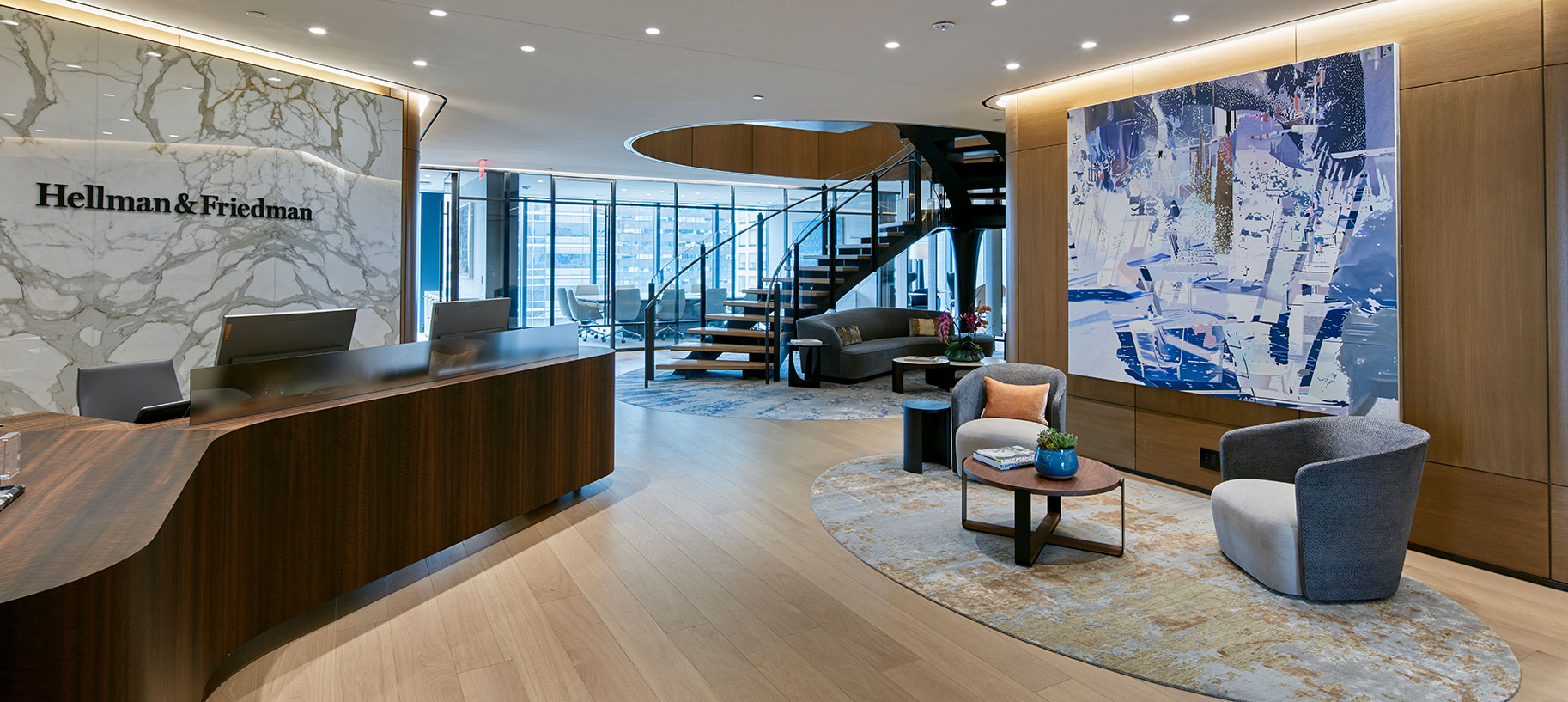 Hellman & Friedman
The Challenge
Smart Culture Investment for Private Equity Firm
Hellman & Friedman asked Urban Chalet to predict where office design was headed in the post-Covid world and to create a beautiful new space that pushed traditional boundaries and inspired staff and clients.
After a forced Covid shut down, we knew that the working environment would need to be radically different when people returned to the office from a spatial, wellness and technology perspective. We wanted people to be inspired, feel supported and welcomed into the new space. The functionality needed to accommodate new ways of working as well, and have flexibility for transitions in the company's future. "This project required a lot of creative visioning and we were up for it," says Angela Sarmiento, CEO + Principal.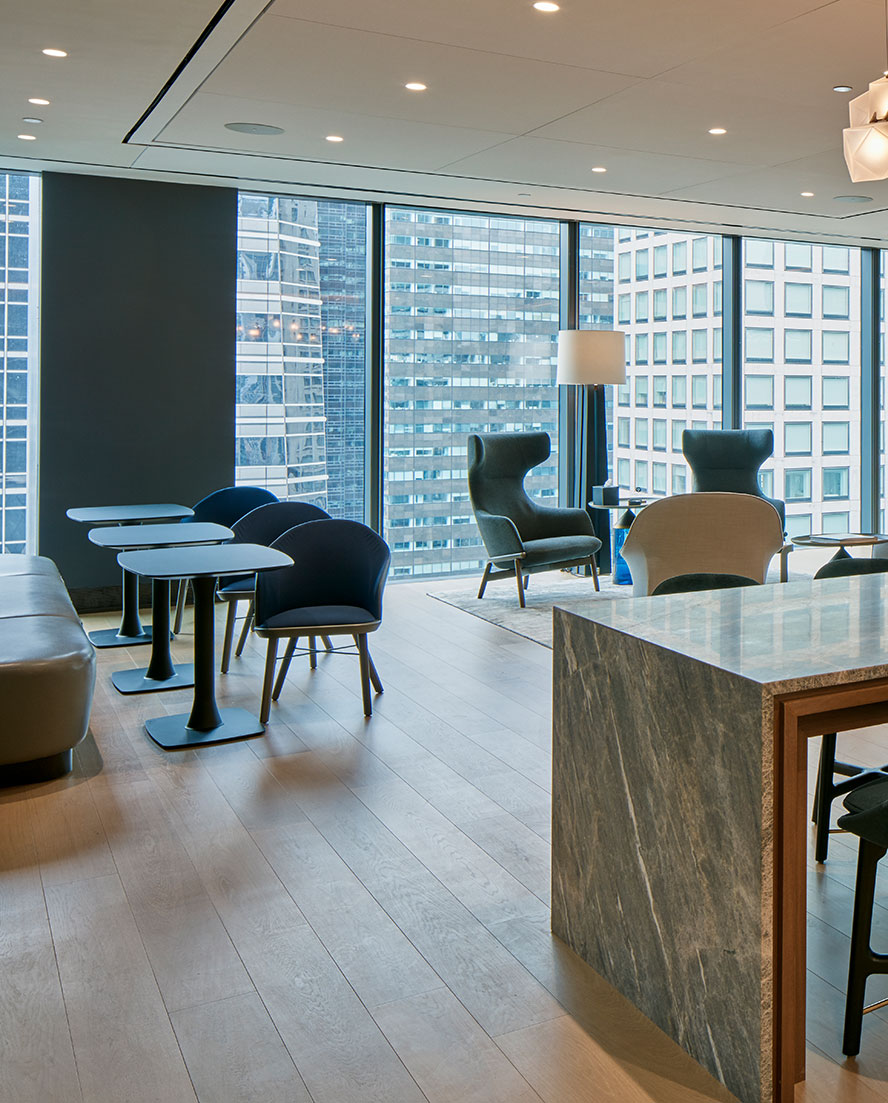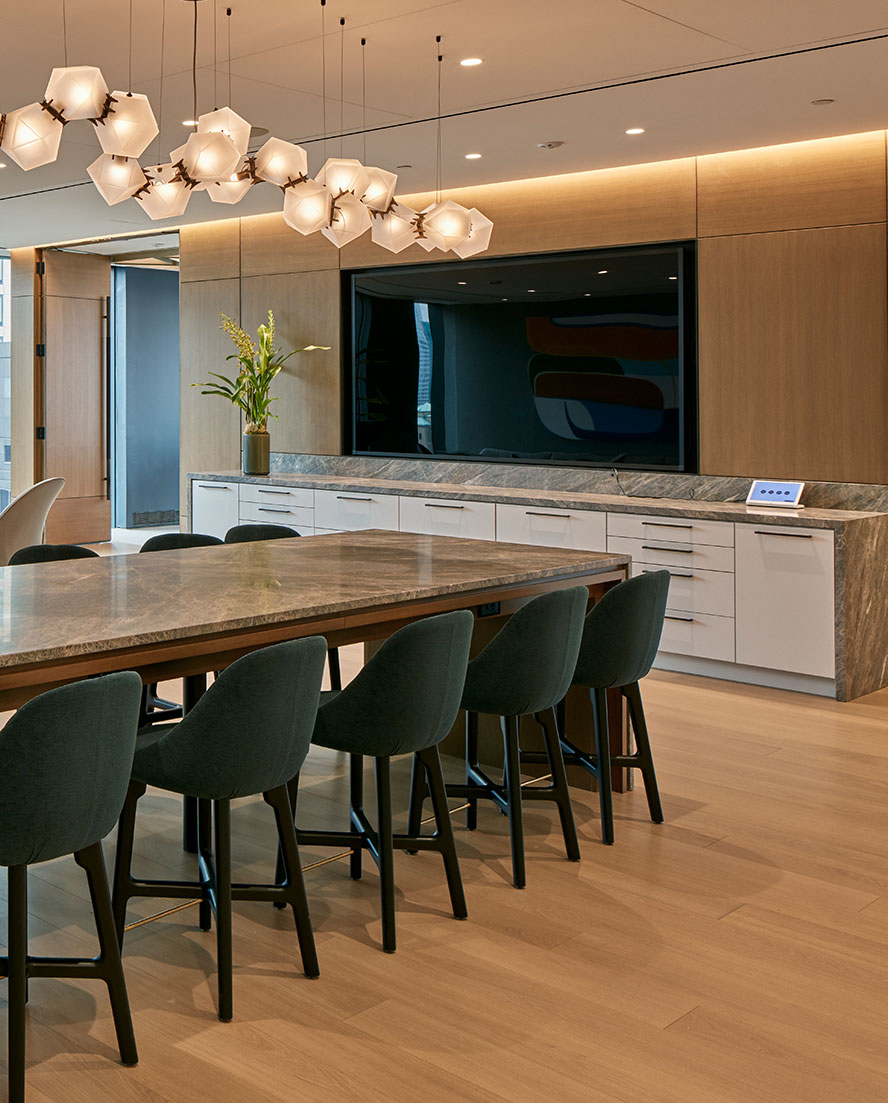 The Result
Bringing Hospitality to the Workplace
A financial services company after-all, the new corporate offices exude professionalism and elegance. Our team curated high-caliber design elements with a hospitality feel reminiscent of boutique hotels such as the sleek, intimate library featuring wet bar and leather seating, ideal for entertaining clients. Warm wood and cool stone finishes create balance throughout the space and envelop the team and its client base into the sophisticated environment. The elegant, acoustically private boardroom – with a calming neutral palette – creates a feeling of formality and warmth at the same time. And as a wellness benefit to employees, the office includes a well-outfitted gym with luxe locker rooms.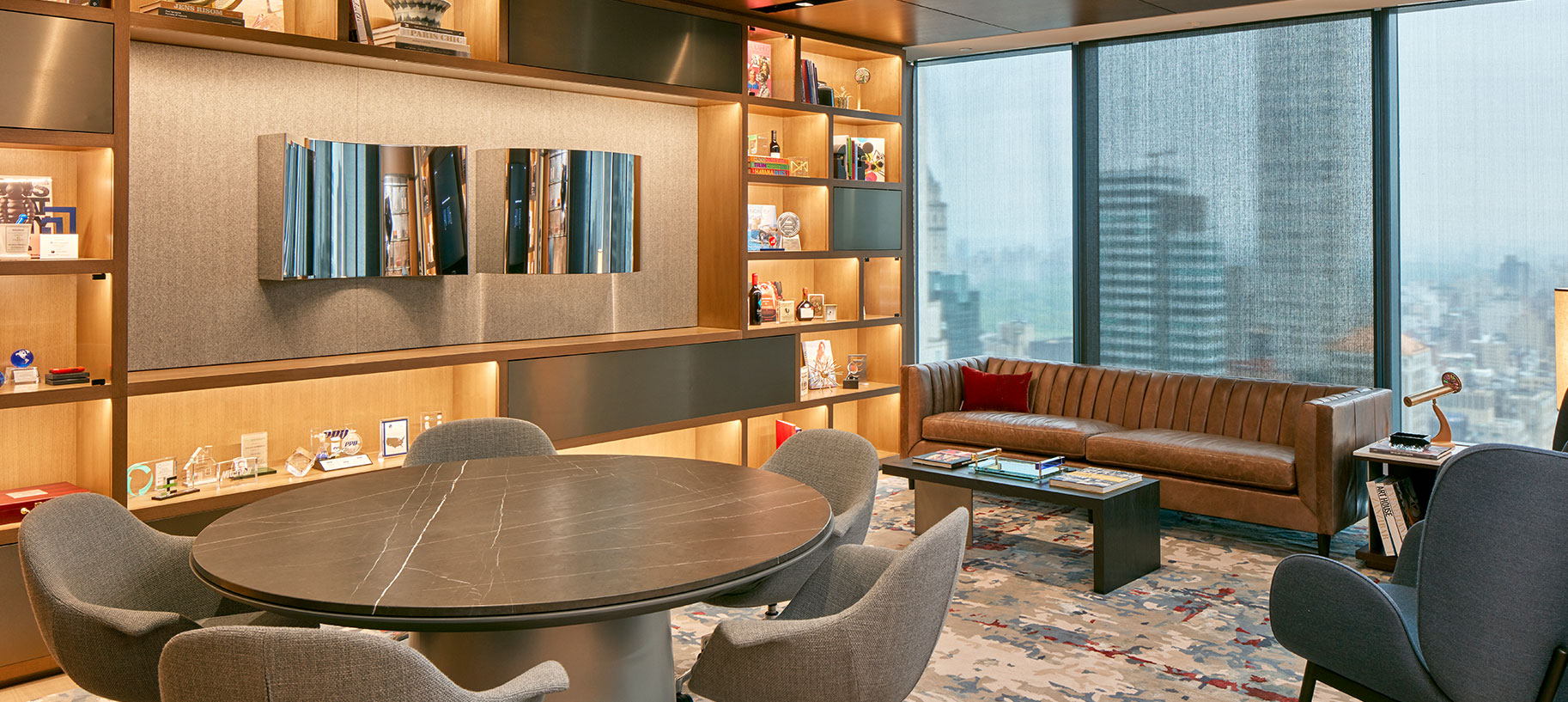 Balancing Communal Spaces with Sophistication + Privacy
Important face-to-face meetings and spontaneous strategy sessions were missed during the work from home period, so we elevated these experiences in the new design. An open "breakout" kitchen is the nucleus of the new office, much like how residential kitchens are now the central gathering place of homes. Hellman & Friedman's modern, bright kitchen features a large island with ample seating for casual lunches, formal meetings or catered gatherings. While considering optimal functionality, we added an adjacent, private prep area that caterers can utilize when the company hosts clients.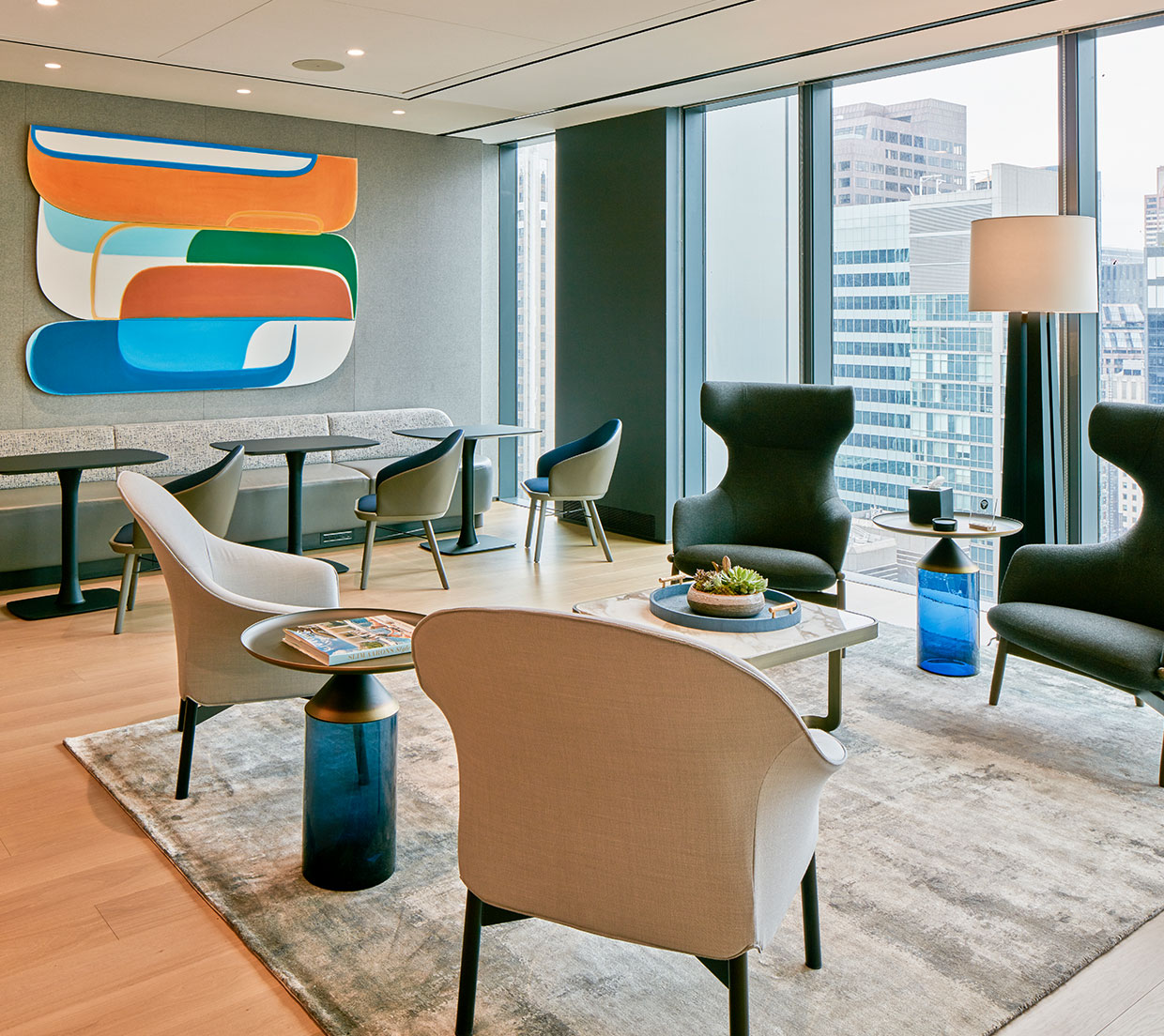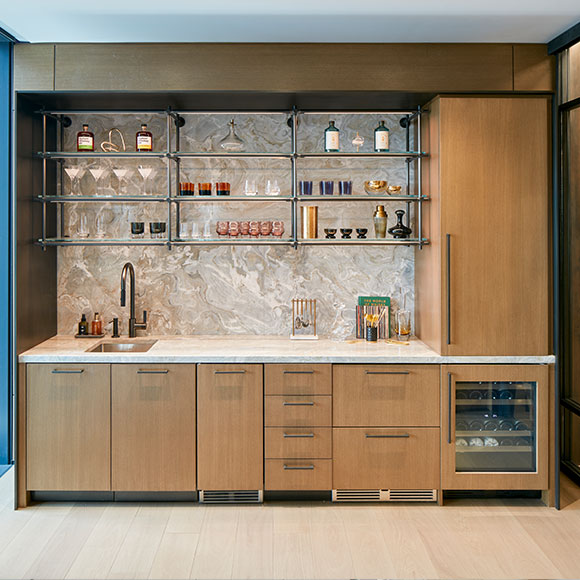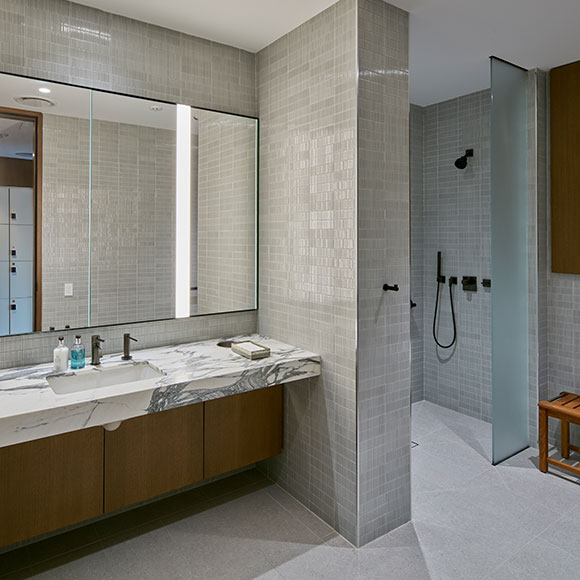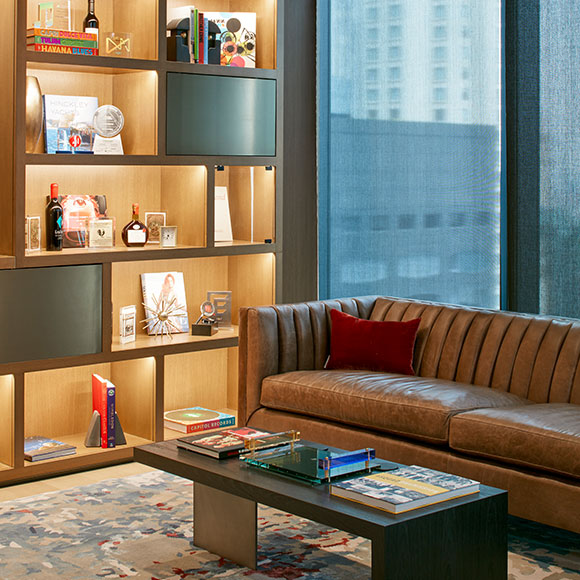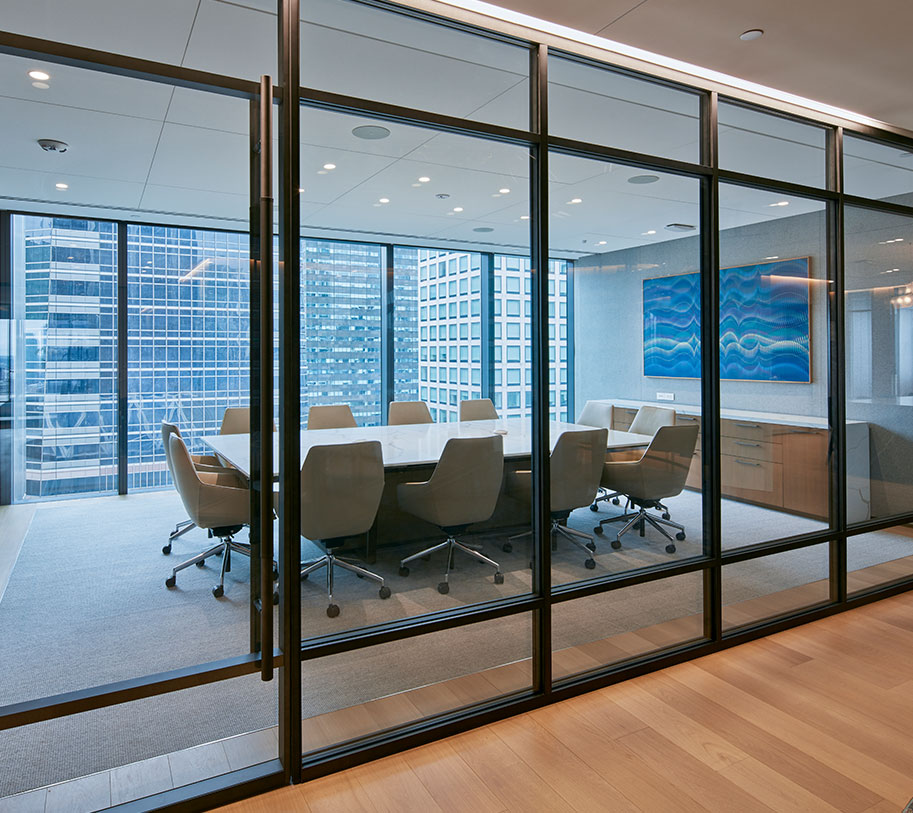 To cultivate even more collaborative settings within the office, we placed a cafe-style coffee bar – bathed in natural light and offering comfy seating – on the upper floor. Numerous private and functional spaces balance the communal areas and offer moments of exploration and discovery within the layout. Offices and "phone booths" with thoughtful acoustics and powered furniture create flexible spaces that can be used as drop-in offices, and for virtual, in-person meetings, or a combination of both.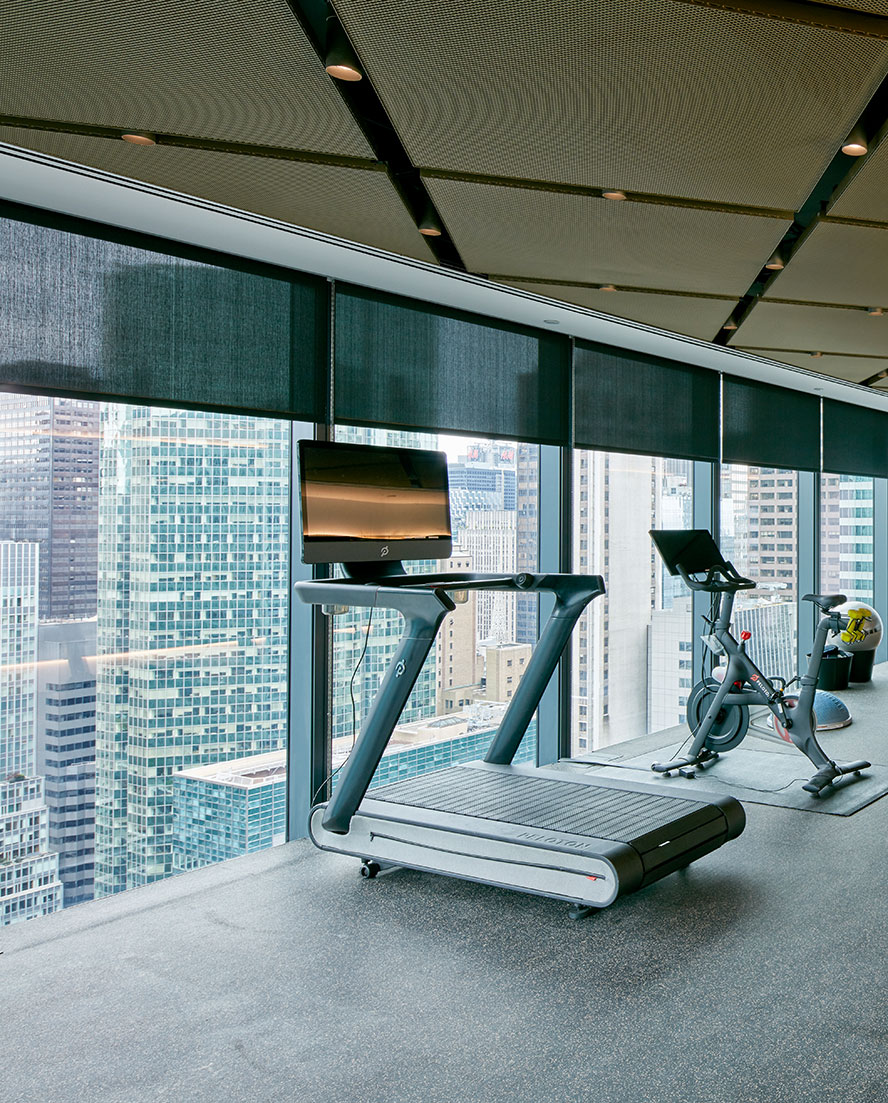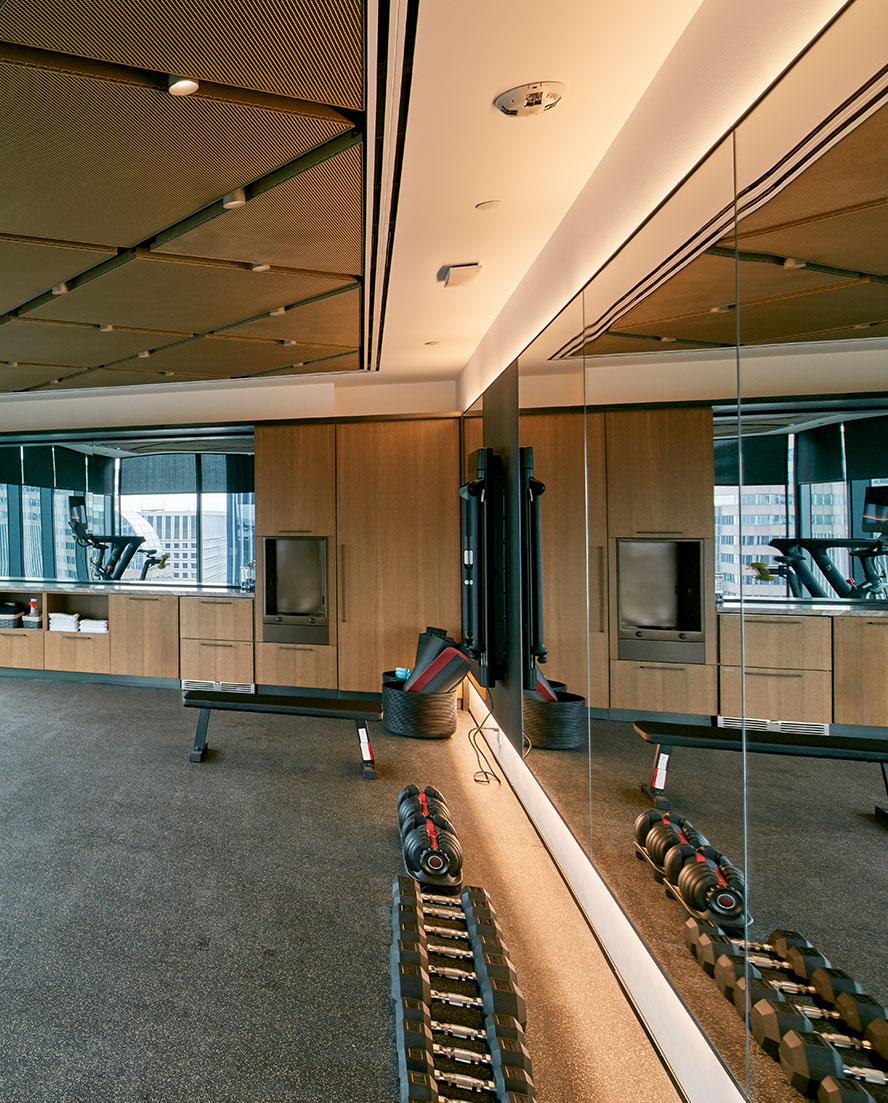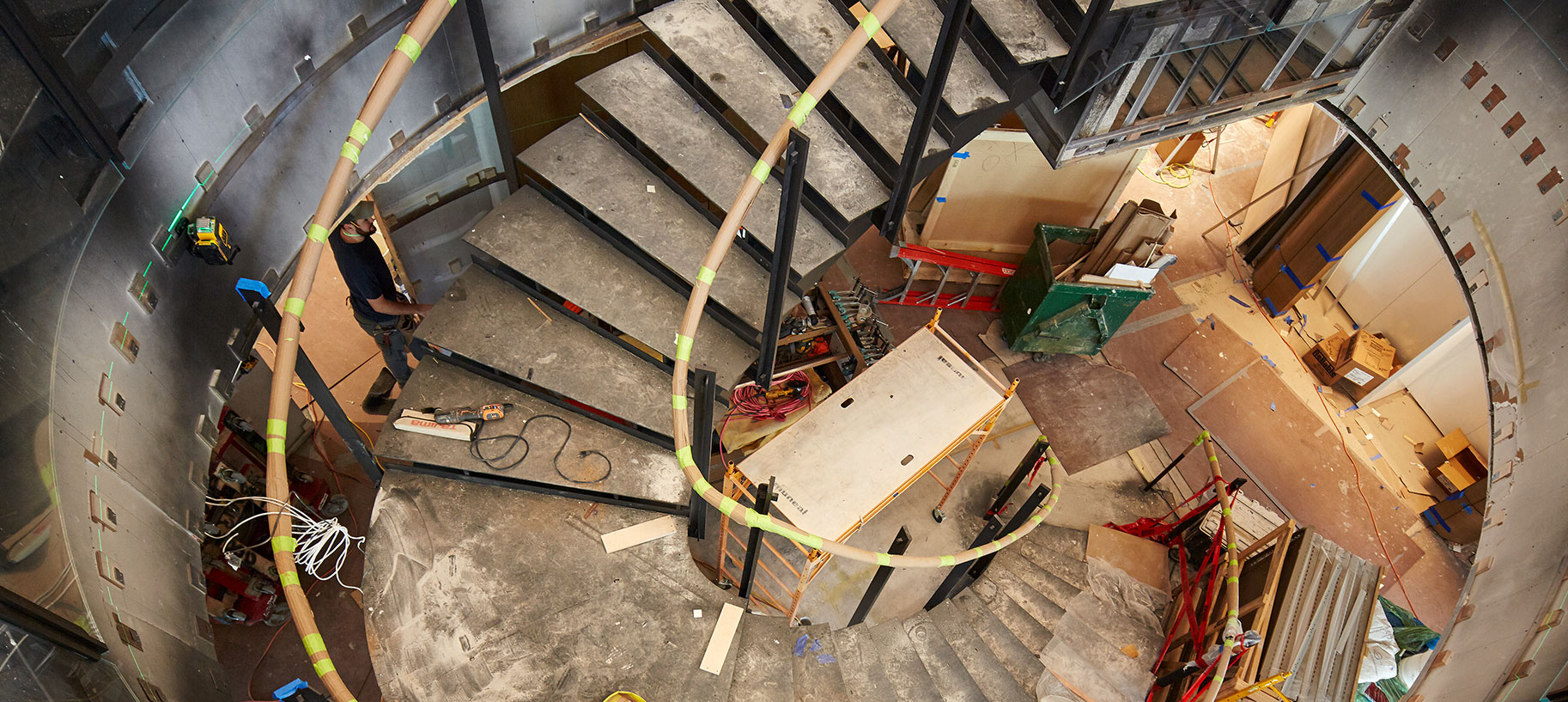 BEFORE + AFTER
Construction Phase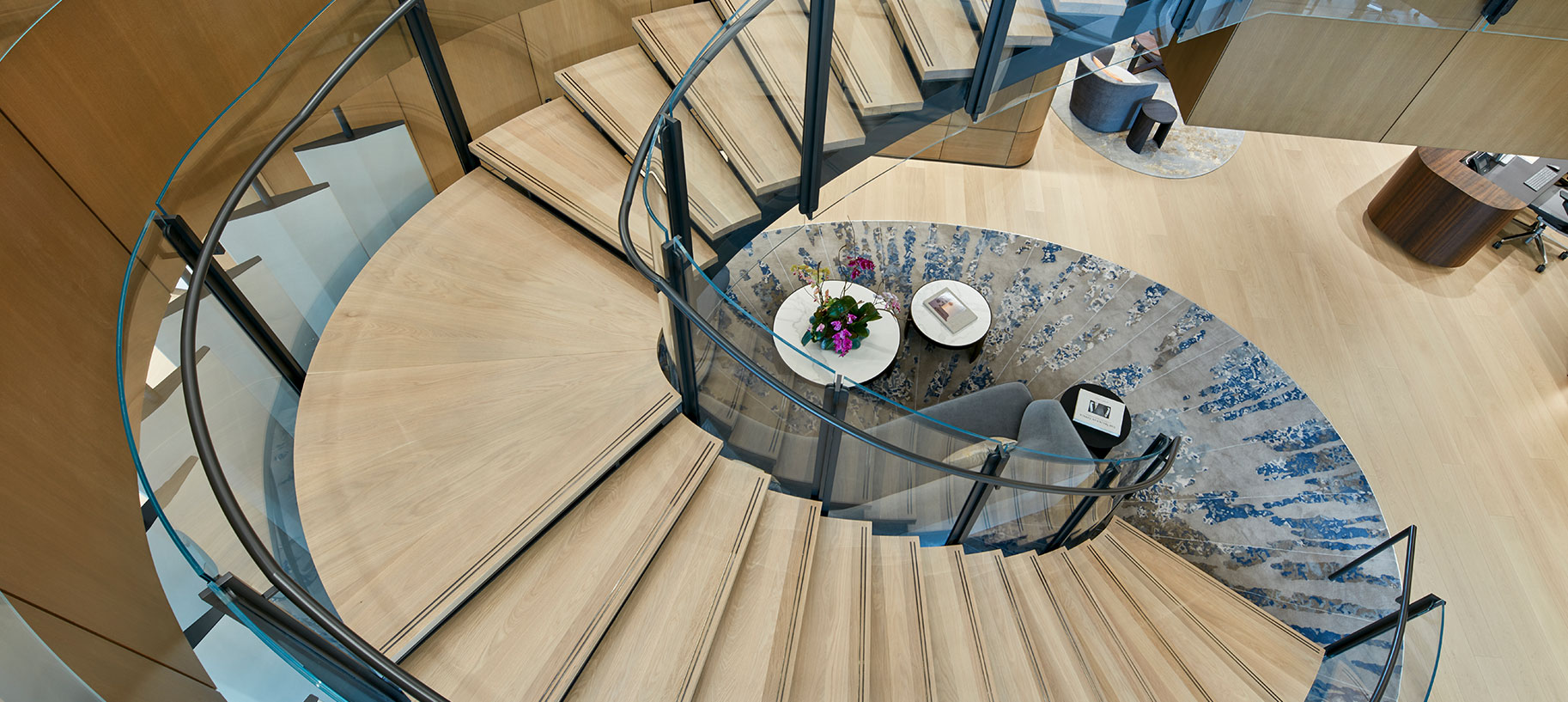 BEFORE + AFTER
Final Design