How two women revolutionized health and wellness interior design and unintentionally helped shift the healthcare industry to a more patient- and comfort-centered approach.
Once upon a time medical and healthcare offices had dated, cold waiting and exam rooms, dark hallways and low ceilings. Little thought was given to the patient experience or how the spaces looked, felt or flowed.
Things are different now, thanks to two entrepreneurial women and their team at the boutique design studio Urban Chalet.
In 2009, Angela Sarmiento was running a successful residential design studio in San Francisco when she met Tom X Lee, MD, founder of One Medical. They discussed the revolutionary idea of creating health clinics that felt thoughtfully designed, warm and inviting versus dated and sterile. Little did they know they were about to start an industry trend.
Inspired by his conversation with Angela, Tom hired her to design the next iteration of clinics which would create a new standard. After working on a few spaces Angela knew she needed a partner with commercial architecture experience, so she turned to Michelle Granelli, and a powerhouse entrepreneurial design duo was born.
Immediately Michelle and Angela started pushing the envelope and challenging the paradigm. They designed from their experiences and intuition rather than copying what had been done. Angela is a seasoned designer, business whiz and natural problem solver with a maternal sensibility. Along with being down-to-earth, Michelle is skilled in traditional architecture, a Yoga practitioner and knowledgeable in several alternative healing modalities .
"People are vulnerable when visiting their healthcare providers. When patients walk through the door at spaces the Urban Chalet team has designed,they experience an inviting, nurturing living room setting instead of a sterile, uncomfortable waiting experience. They tell us they feel taken care of," Michelle says.
Angela and Michelle, along with their team, developed and installed the original designs for all of One Medical's locations between 2009 and 2018. The patients and staff benefited from the holistically designed environments, Urban Chalet's work garnered press attention and healthcare industry leaders and startups sought them out for their novel design approach. Further, other designers in the health and wellness industries began emulating what Urban Chalet executed so well with One Medical. The flow, function and feel of healthcare offices all over the country started to improve.
Now with a robust team and offices in San Francisco and New York City, Urban Chalet is on the forefront of intentional and holistic design in the US. Urban Chalet works with a broad range of clients from small family practices and wellness concepts to venture-backed healthcare start-ups and 100+ year old established medical groups.
Since 2007 Urban Chalet has completed hundreds of residential and commercial projects including a wide range of health and wellness specialties, such as: primary care, OB/GYN and fertility, pediatrics, gastroenterology, dental, cannabis dispensaries, lactation services, mental, behavioral and community health and corporate headquarters.
Because of Angela's finance background and problem solving skills and Michelle's architectural prowess and sharp mind, plus their approachability, Urban Chalet's work has evolved beyond design; they are valued partners for branding, scalability, business strategy and increasing the bottom line.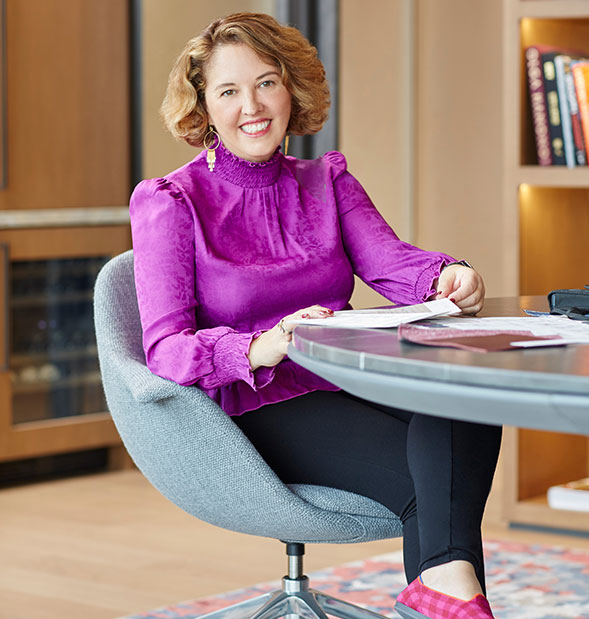 We consciously design spaces that support our clients' business objectives and position them as leaders. As design thinkers we take a novel approach, facilitating innovative and needed changes to established industries – like healthcare.

- Angela Sarmiento, Principal/CEO