Galileo
The Challenge
Office Space for Healthcare Innovator in a Post-Covid World
Galileo is an innovative health technology company that provides affordable, high-quality patient care and is led by Tom X Lee, MD, who is also the visionary behind One Medical. We worked with Tom for a decade designing One Medical clinics, so when he was launching his newest concept, he sought us out.
"Galileo came to us with this gorgeous, raw Manhattan penthouse and asked for an inspiring and collaborative shared office space. With historic details, natural light and views, we had a lot to work with, but now in a post-Covid world, we had to rethink everything we knew about workplace design," says Michelle Granelli, Urban Chalet principal.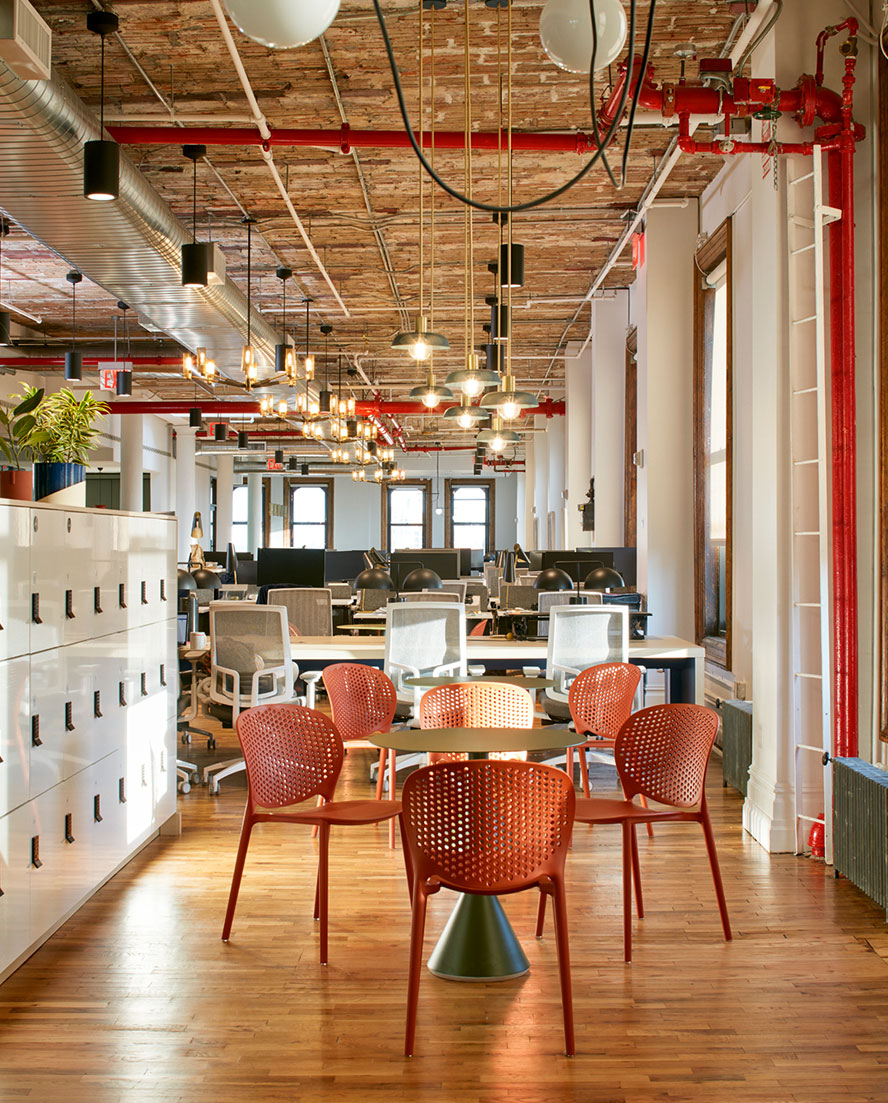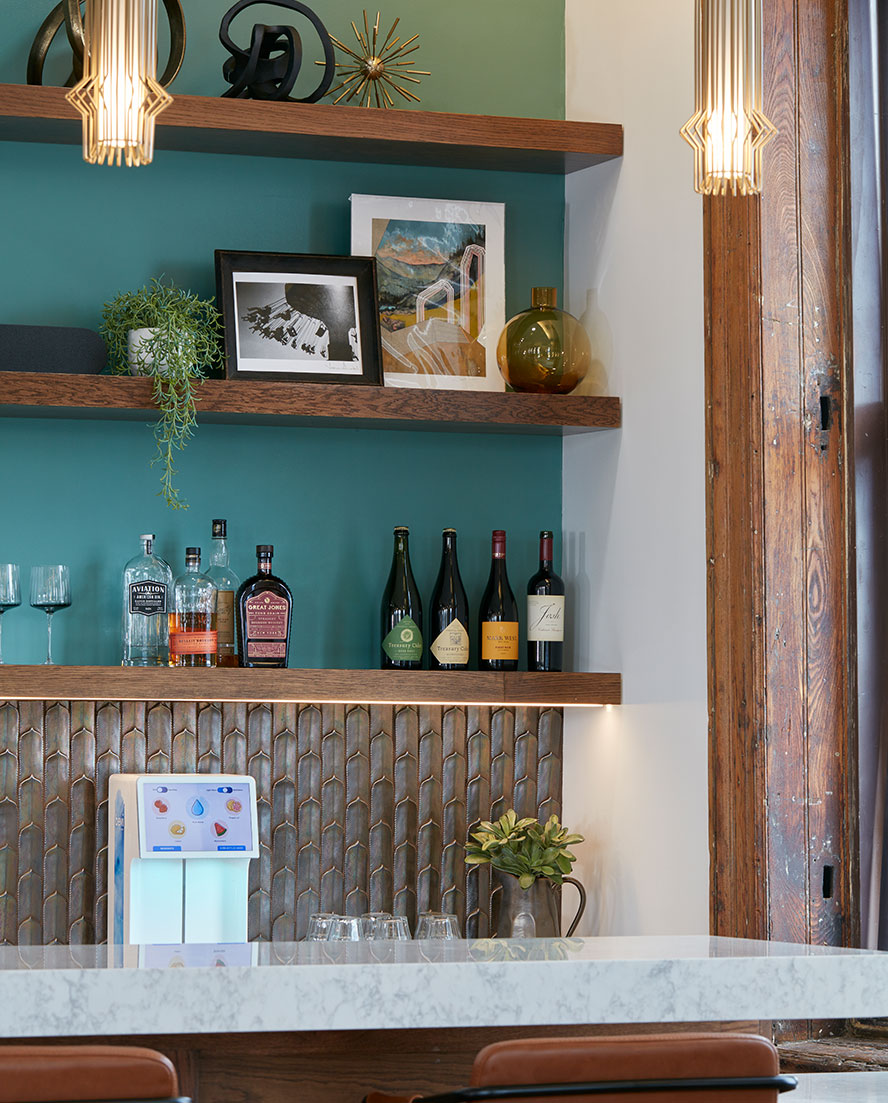 The Result
Showcasing Original Details in the Updated Space
Creating a new kind of corporate office that is welcoming and intentional vs stodgy and dark, our design team enhanced the historic and industrial elements of the penthouse space. We kept original details such as the wood flooring (which was refinished), wood window frames, the rustic terracotta brick ceiling and interior concrete columns. Pipes were exposed to add interest. At the same time, employees benefit from modern conveniences and high tech features – state-of-the-art lighting and acoustics, stylish and comfortable furniture – and the thoughtful function and flow of the entire space.
Forward Thinking + Flexible
Featuring an open, bright and modern kitchen and separate lounge space with a bar – serving up bottomless cold brew – the staff has plenty of areas to come together. Open, loft-like co-working spaces are bathed in light and feature high community tables to showcase the awe-inspiring city skyline. When it's time to focus, the elegant, "heads-down" library provides a comfortable and quiet place. With the team sometimes working from home and no permanent desks in the new office, flexibility is key. We dreamed up a mod locker bay near the entrance for storing personal items and incorporated a private "phone booth" room into the office layout.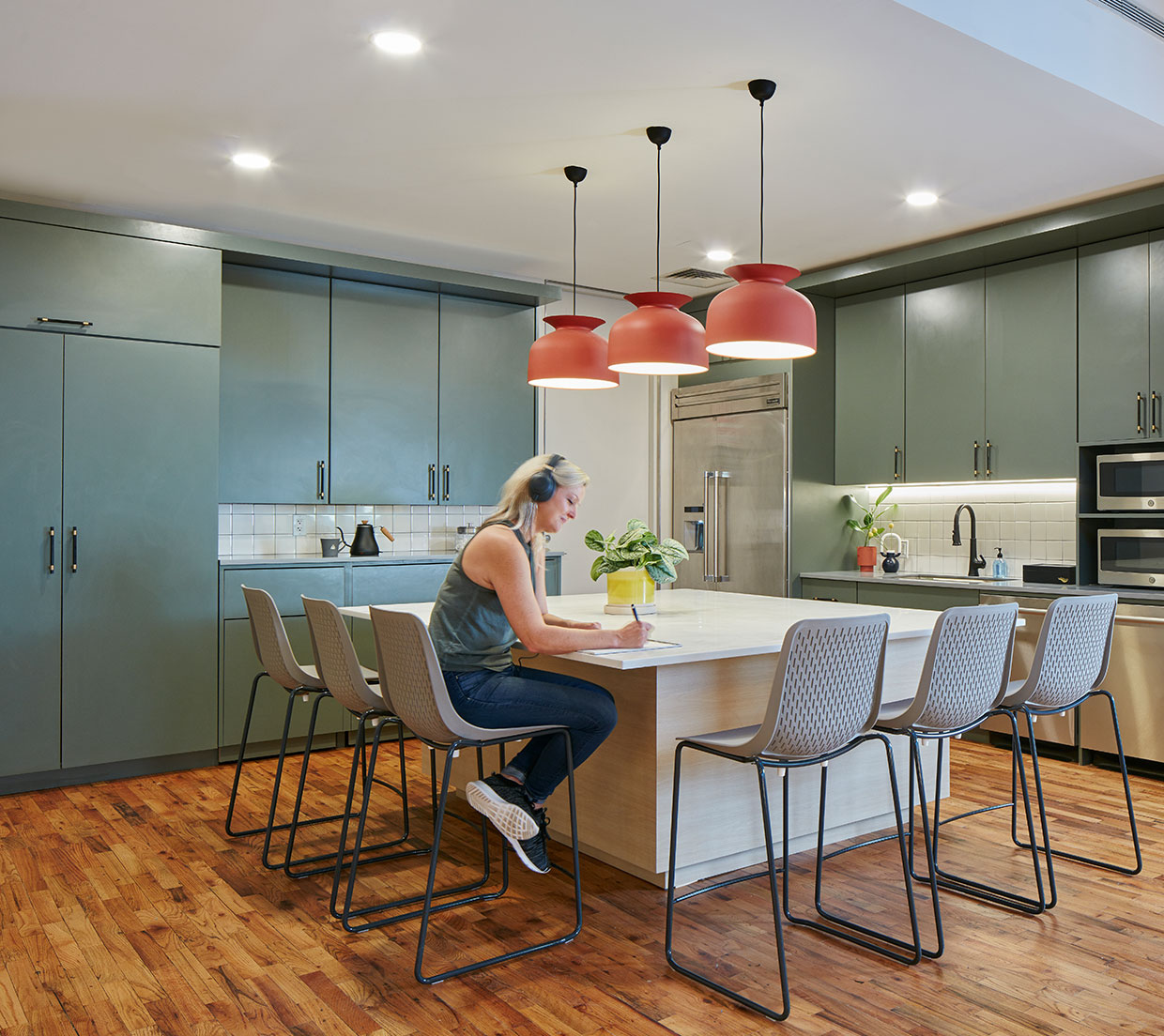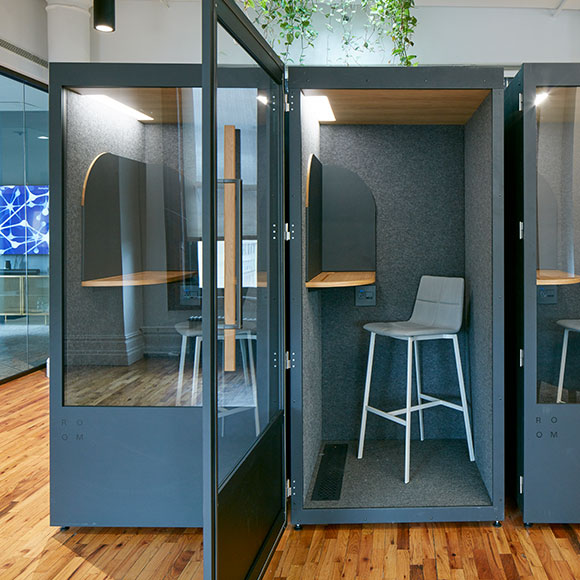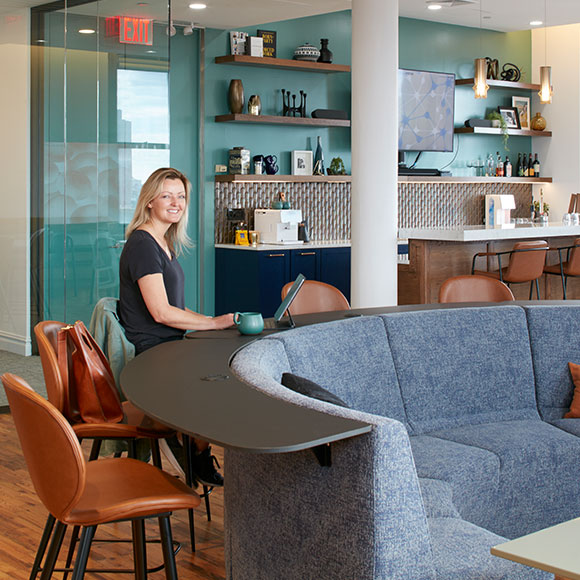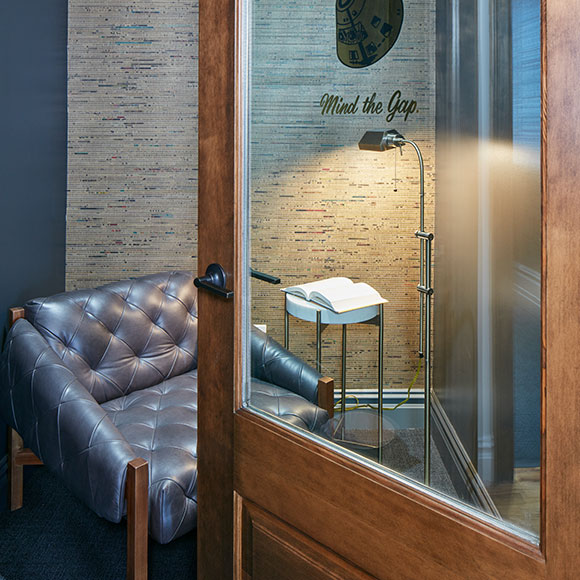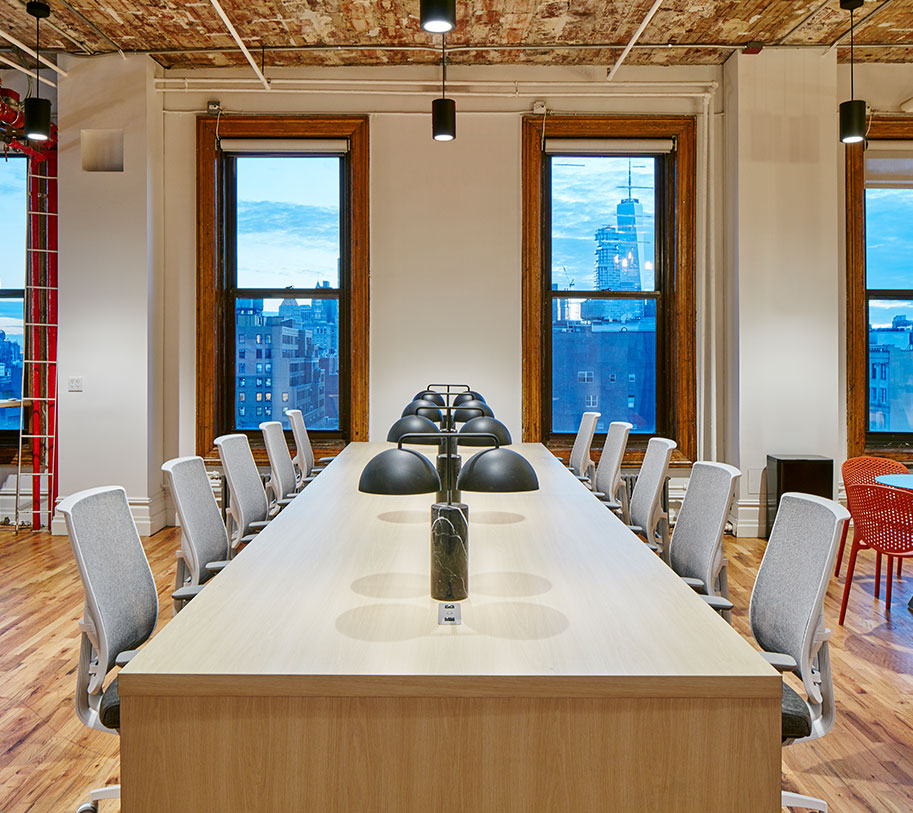 Human-Centered Workplace Design is the Future
Through the design process we learned that forward-thinking office design now needs to be flexible to enhance community-building while offering up plentiful spaces for privacy and focus, with flow, function and acoustics in mind. The result: Galileo's office environment reflects the innovative, human-centered company and appeals to the inventive, start-up focused staff.