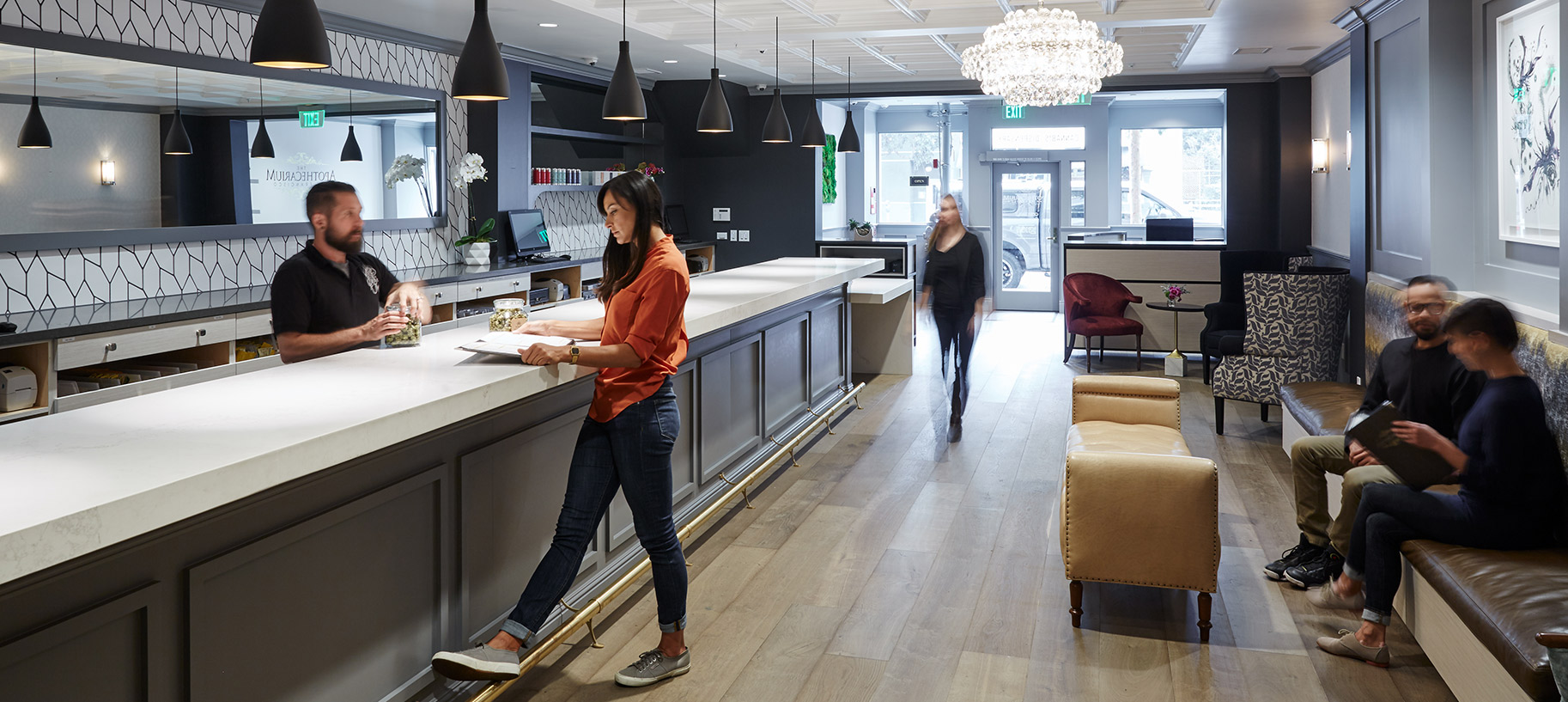 Apothecarium
The Challenge
A Welcoming Cannabis Boutique
The five founders approached us with a challenge: Design a boutique dispensary emphasizing education and customer service for San Francisco's urban crowd including first-time visitors, seniors and patients with medical conditions. The goal was for Apothecarium to welcome a broader clientele and for the aesthetic to be a combined curation of modern and traditional elements.
"You could say that the initial design direction was wide ranging," recalls Michelle Granelli, Urban Chalet principal. "Our team jumped at the opportunity to revolutionize the standard for dispensary design from grungy and seedy "head shops" to elegant and modern specialty boutiques, conducive to a dignified and welcoming experience."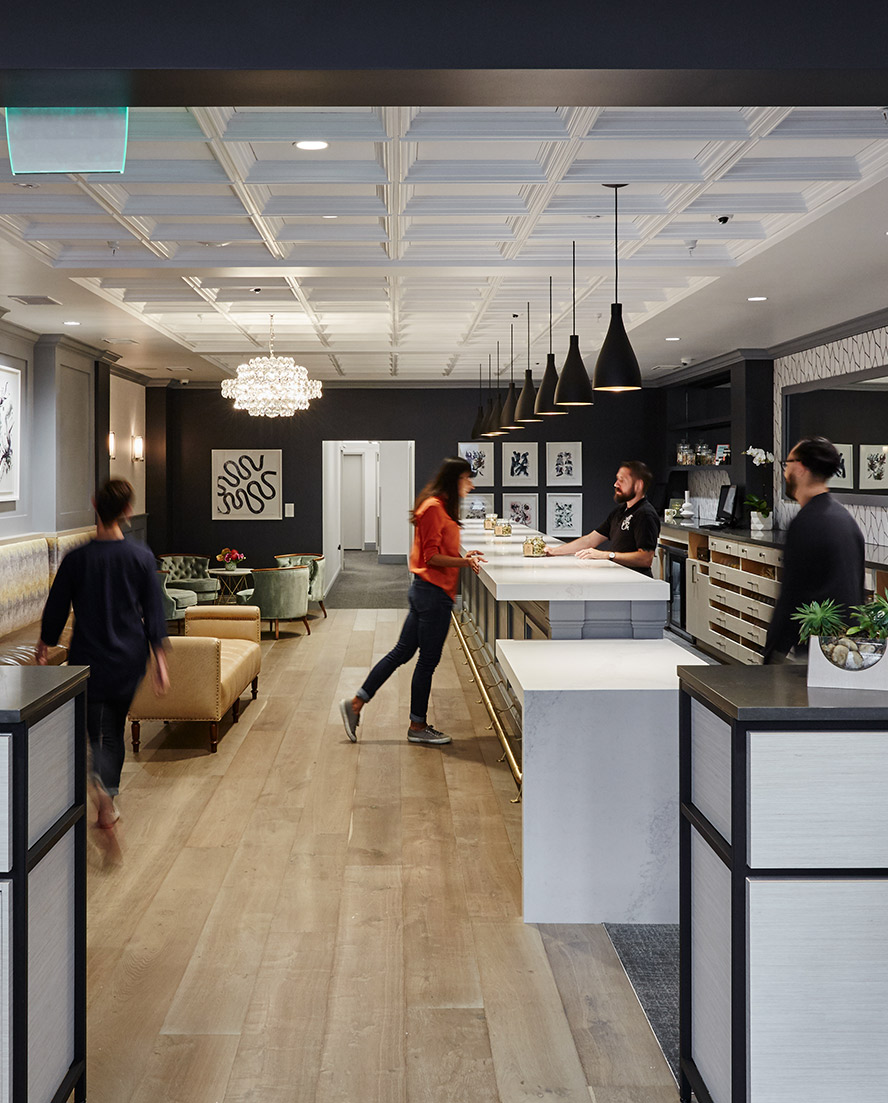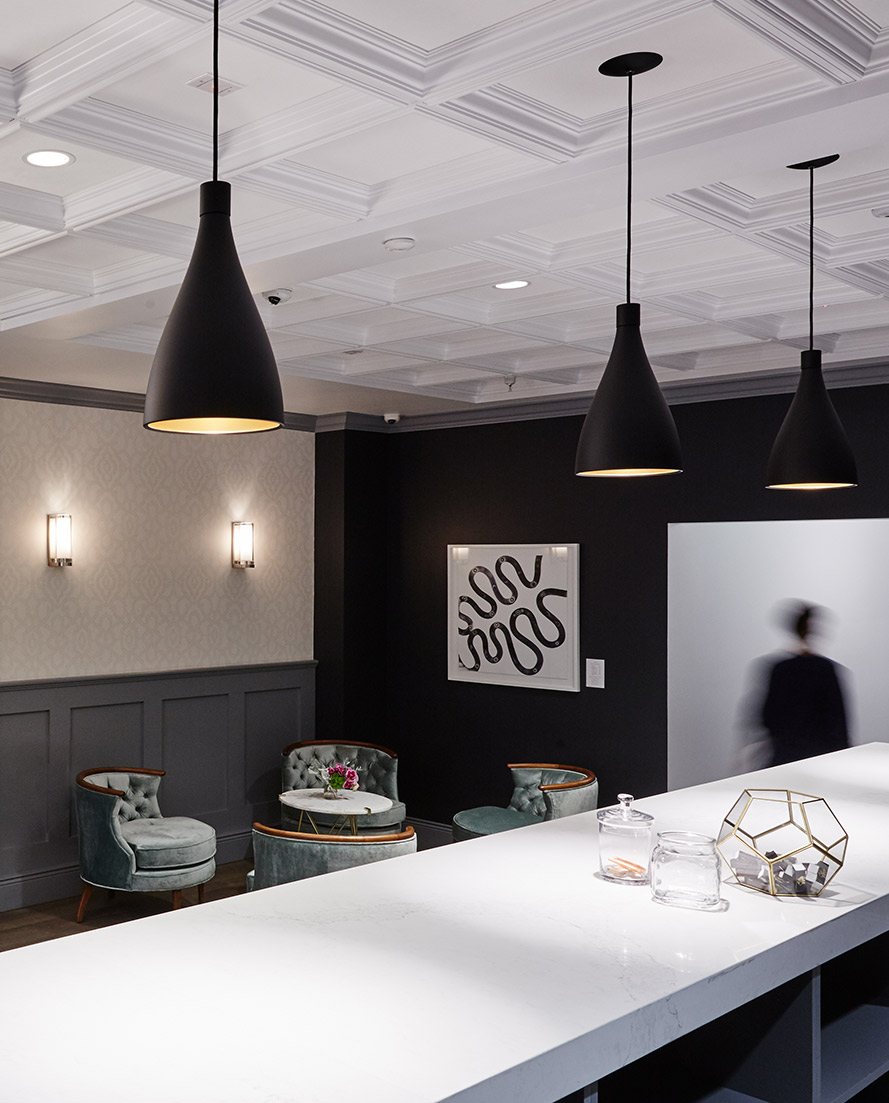 The Results
Cohesive Yet Local Aesthetics for Five Locations
Urban Chalet designed the interiors for five northern California Apothecarium dispensaries: Castro, SoMa and Marina in San Francisco, Berkeley and Capitola. Expressing Apothecarium's values of good health, good times, kindness and decency, the locations are modern, classy and accessible. The design of each shares similar branding and iconic elements while uniquely reflecting the distinct character of each neighborhood it serves.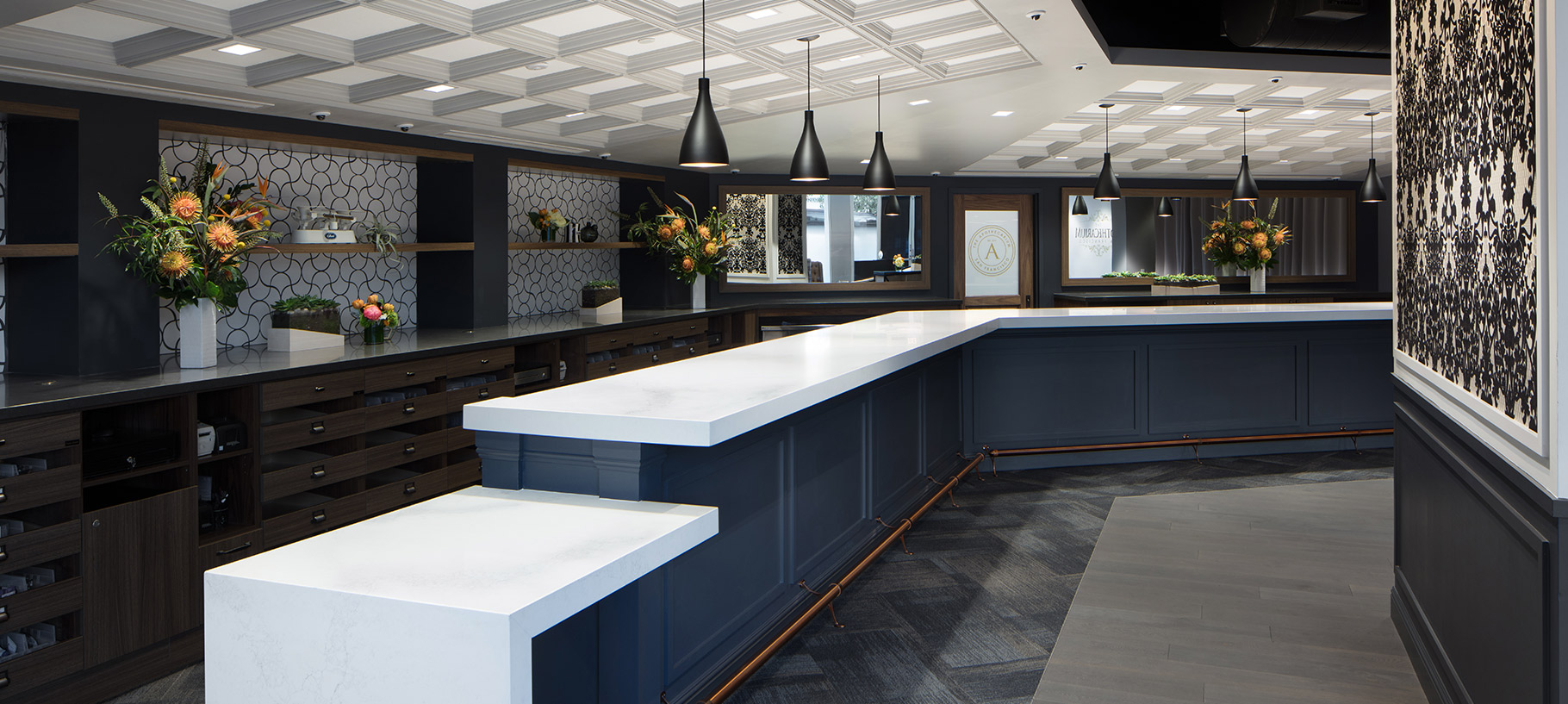 Design Providing Dignity
The first location we addressed was the Castro flagship, which Architectural Digest named "one of the best-designed Marjiuana shops across America." Originally operated only as a medical dispensary since 2011, the flagship now reflects the Apothecarium's vision for the future by providing an elevated and dignified experience. Our design enhanced Apothecarium's image and brand with custom elements such as a large, elegant crystal chandelier and floor medallion – which are now iconic and showcase pieces in every location. Setting the standard for future locations, the flagship features custom cabinetry and a gallery space that presents a rotation of local artists, a blend of modern and traditional design elements and thoughtful operational flow with personal privacy.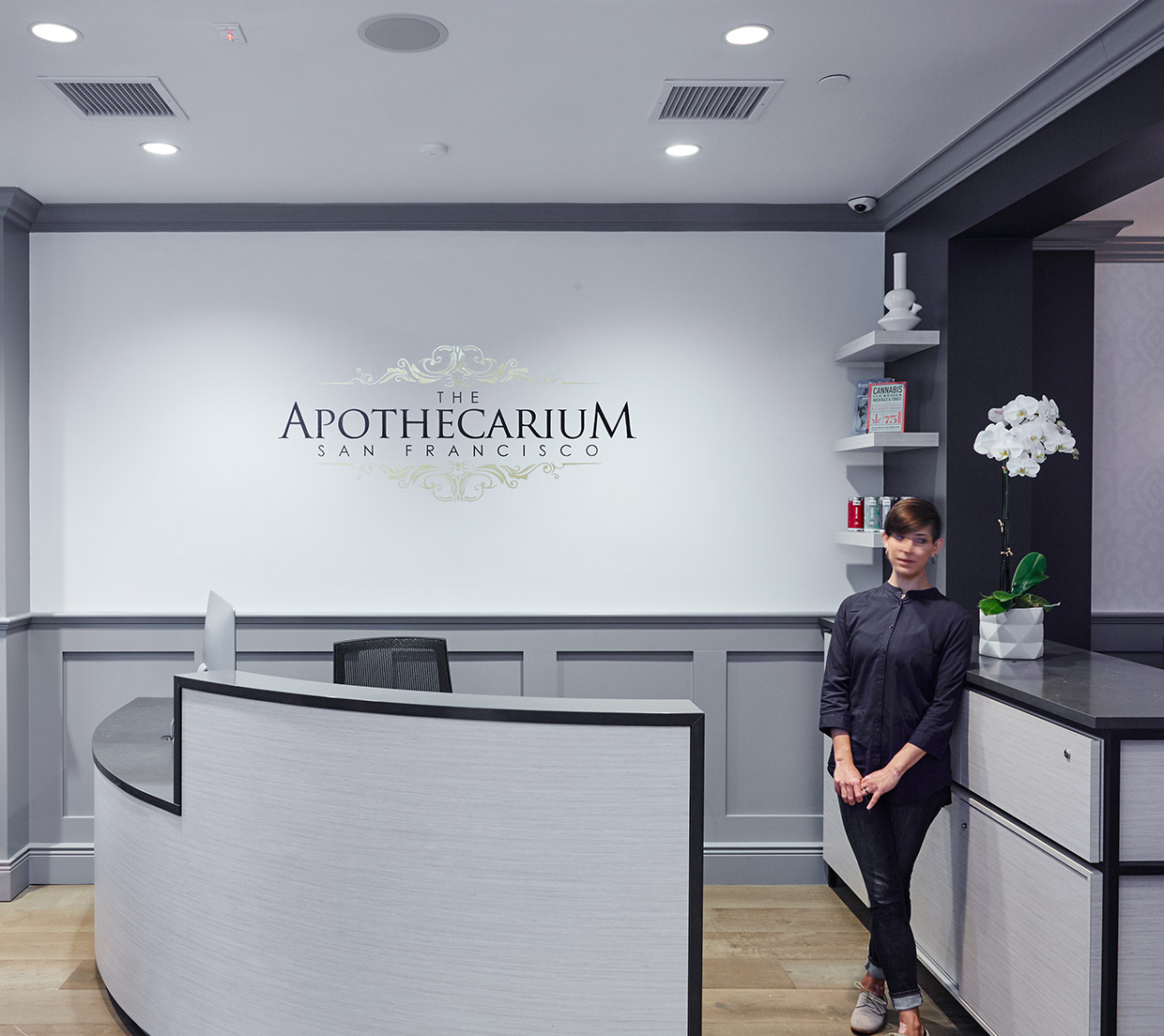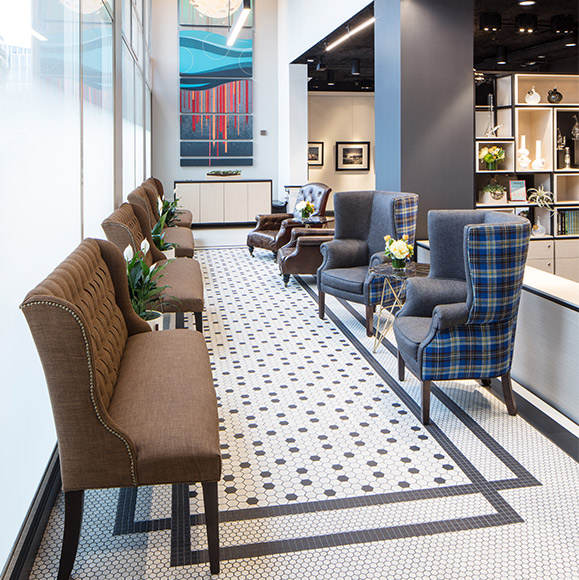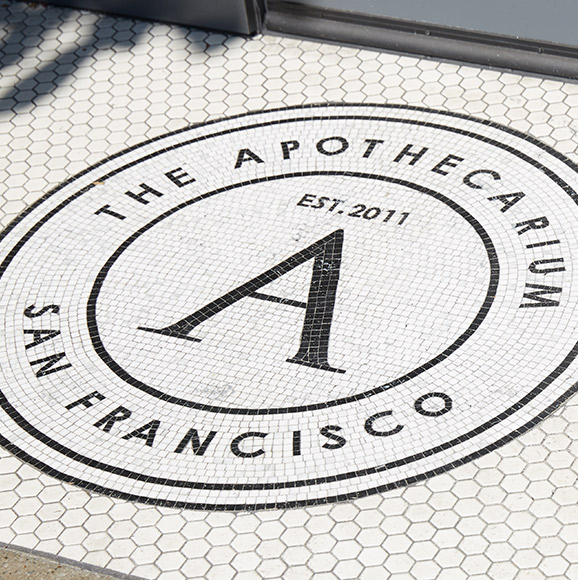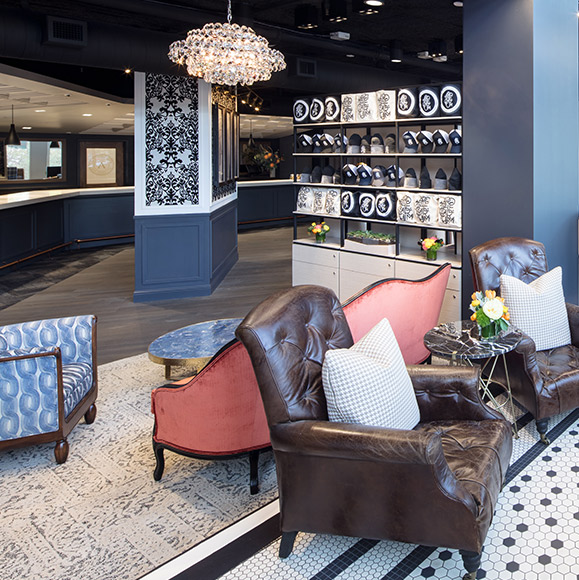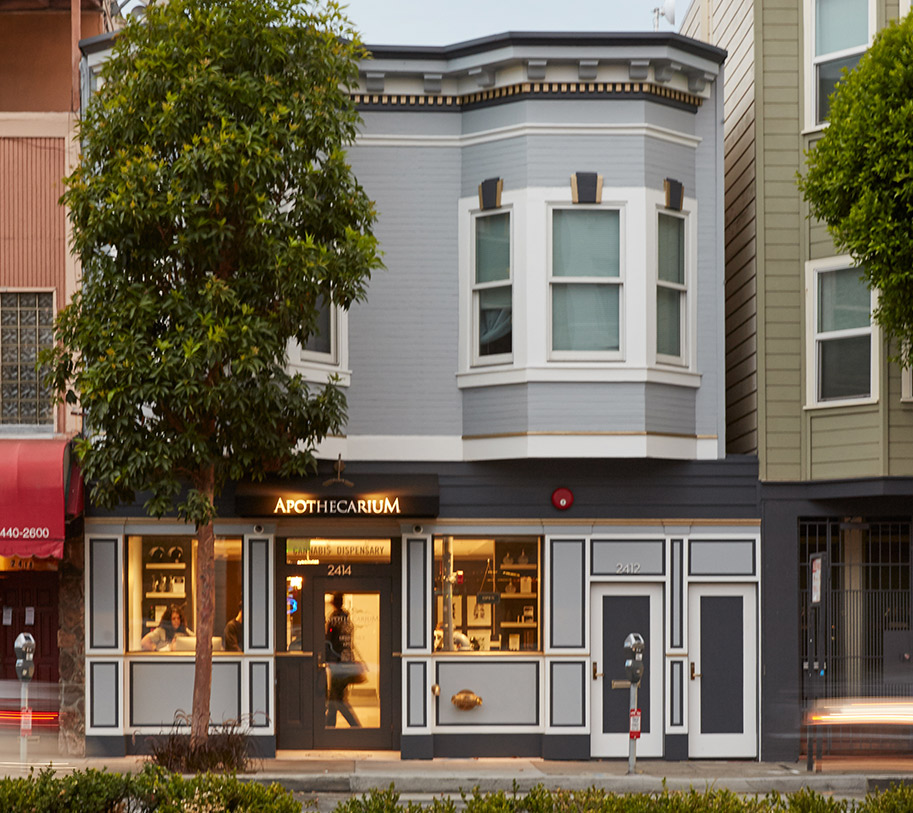 Lighter Palette for Female Crowd
Next up was the Apothecarium in San Francisco's Marina neighborhood. We designed a lighter palette with traditional, custom millwork and organic touches such as a moss wall and leaf patterned tile design to welcome the largely female customer base. A unique challenge was less square footage, which we solved with a custom built-in bench and smaller scale furnishings to elegantly maximize available space. Dispensaries require unique security safeguards – the design team addressed these needs in the Marina by installing long decorative mirrors behind the counters, providing glam and security, with increased light and a boosted sense of space.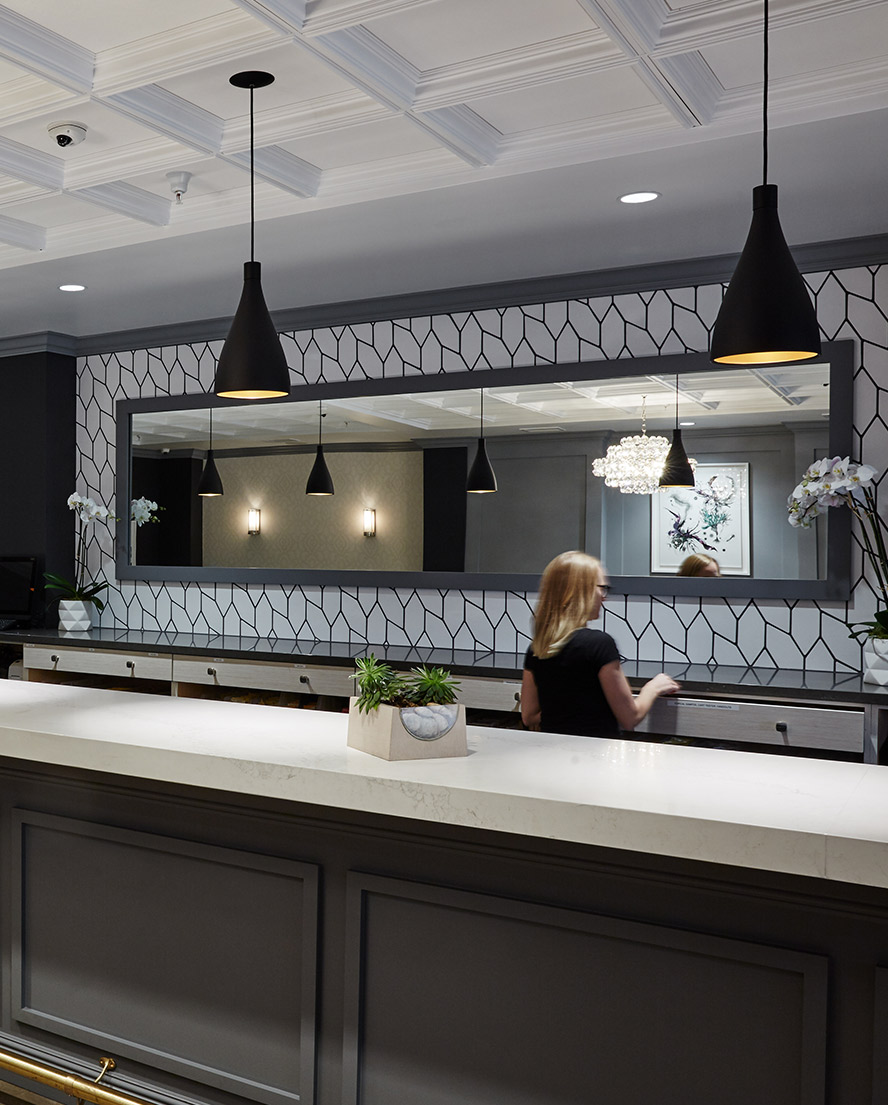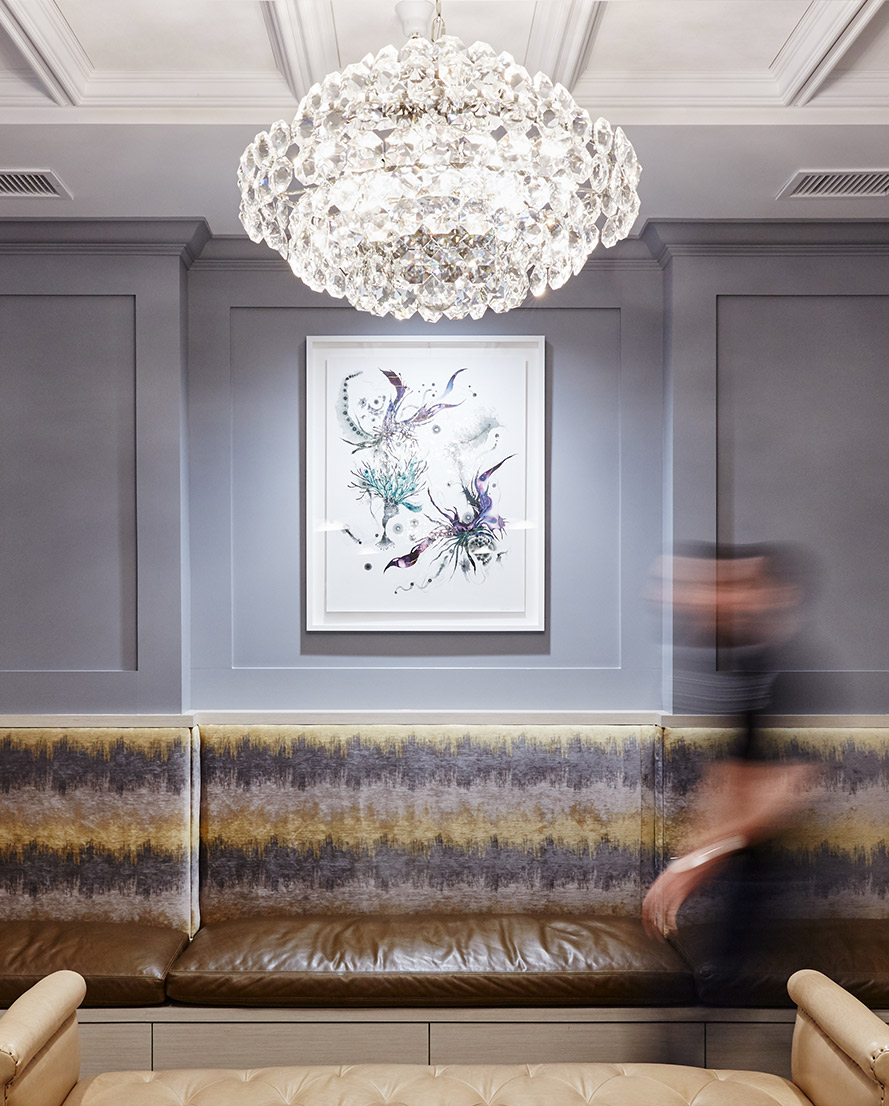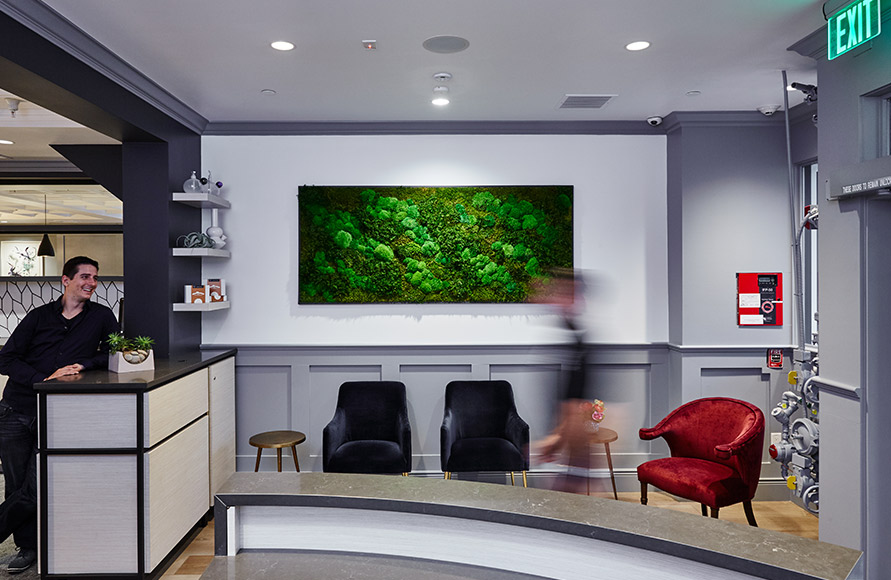 PRESS
San Franscisco Magazine
PRESS
San Franscisco Magazine