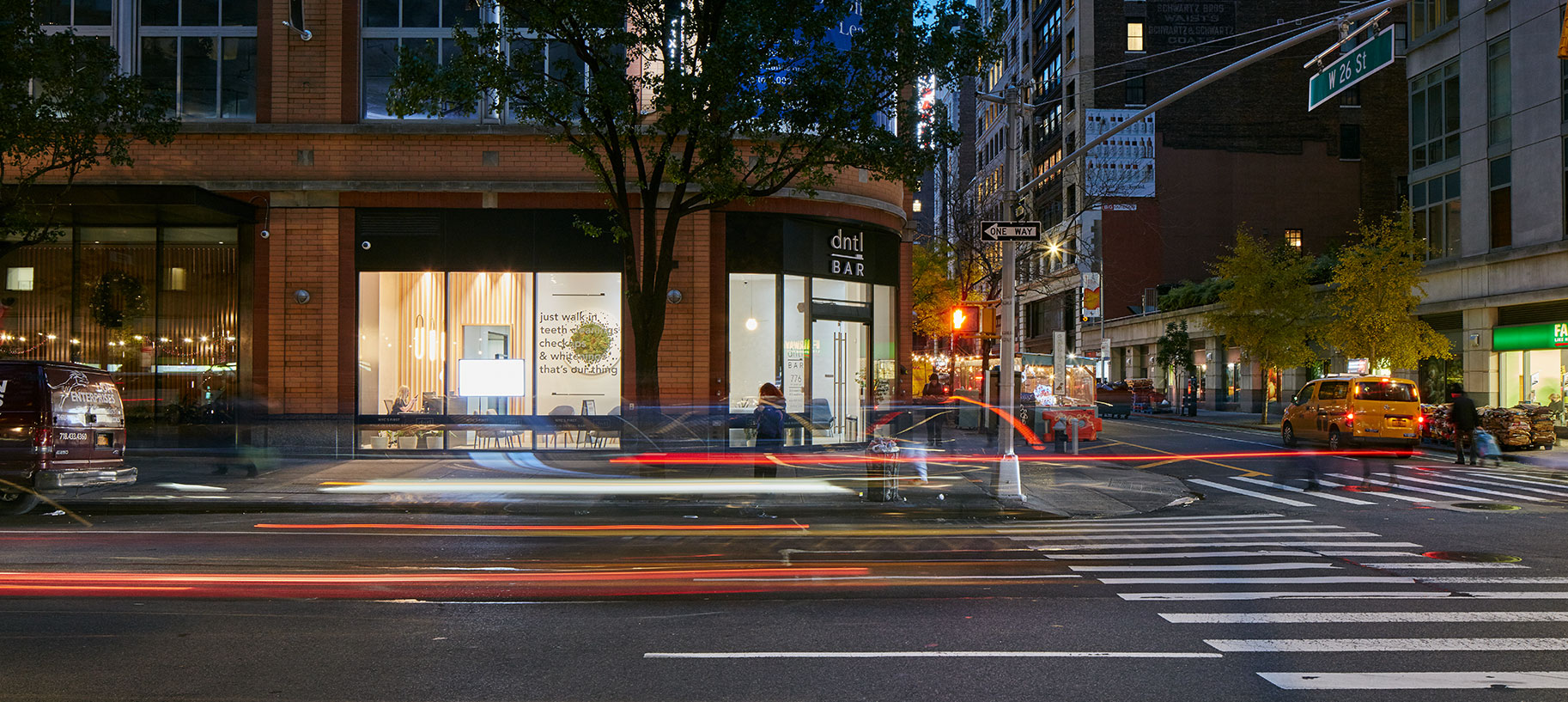 DNTL
The Challenge
Mood Inspired Design
In a design process unlike any before, we were tasked with creating interiors for a new street-level, patient-centric, dental services concept in Manhattan. The catch was that the start-up didn't yet have a name or brand identity. Our design team honed in on four key themes to inform our creative process: hospitality focus, accessible/walk-in optimized, hip/playful and eco-friendly.
Michelle Granelli, Urban Chalet principal, explains, "We started from scratch, with little direction other than a broad strokes concept and a few feelings they wanted to evoke. We vibed right away with the founders and it was an inspiring collaboration. Our design concepts ultimately influenced dntl bar's name, logo and branding. Most importantly, we are told the environment has a positive impact on patients and staff."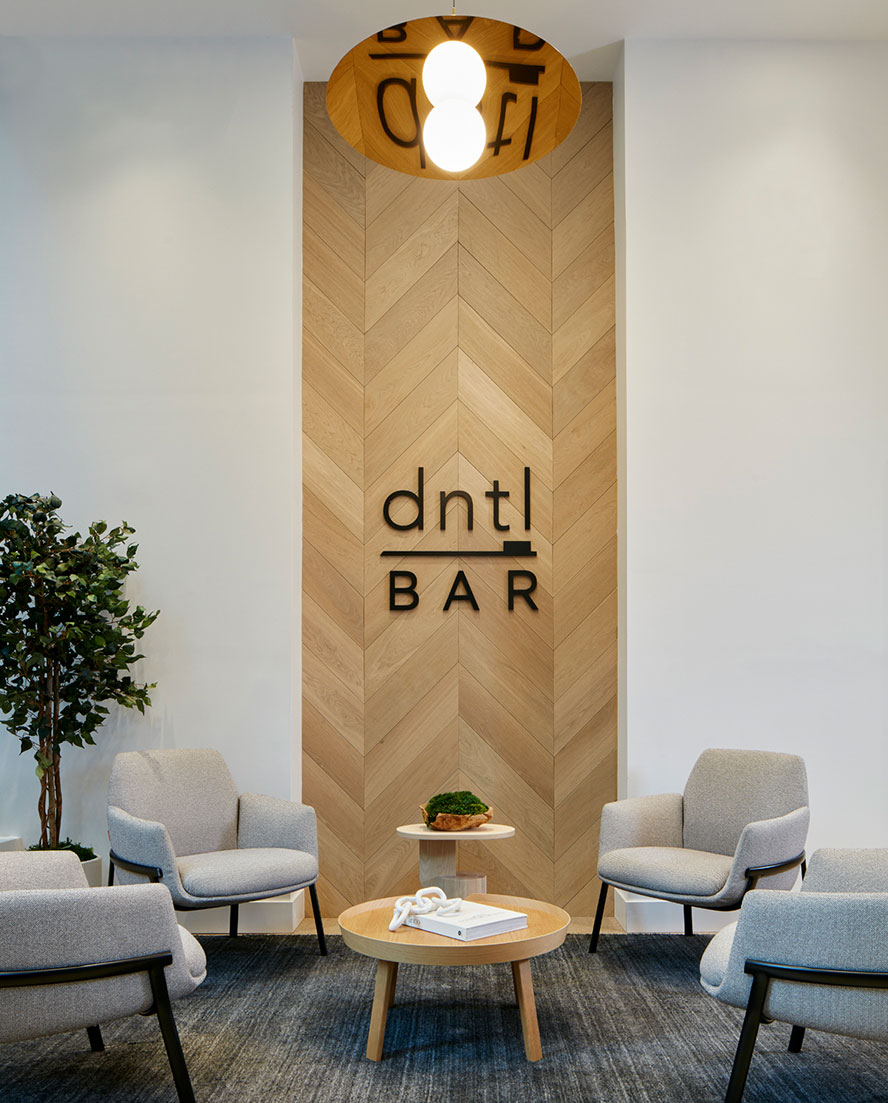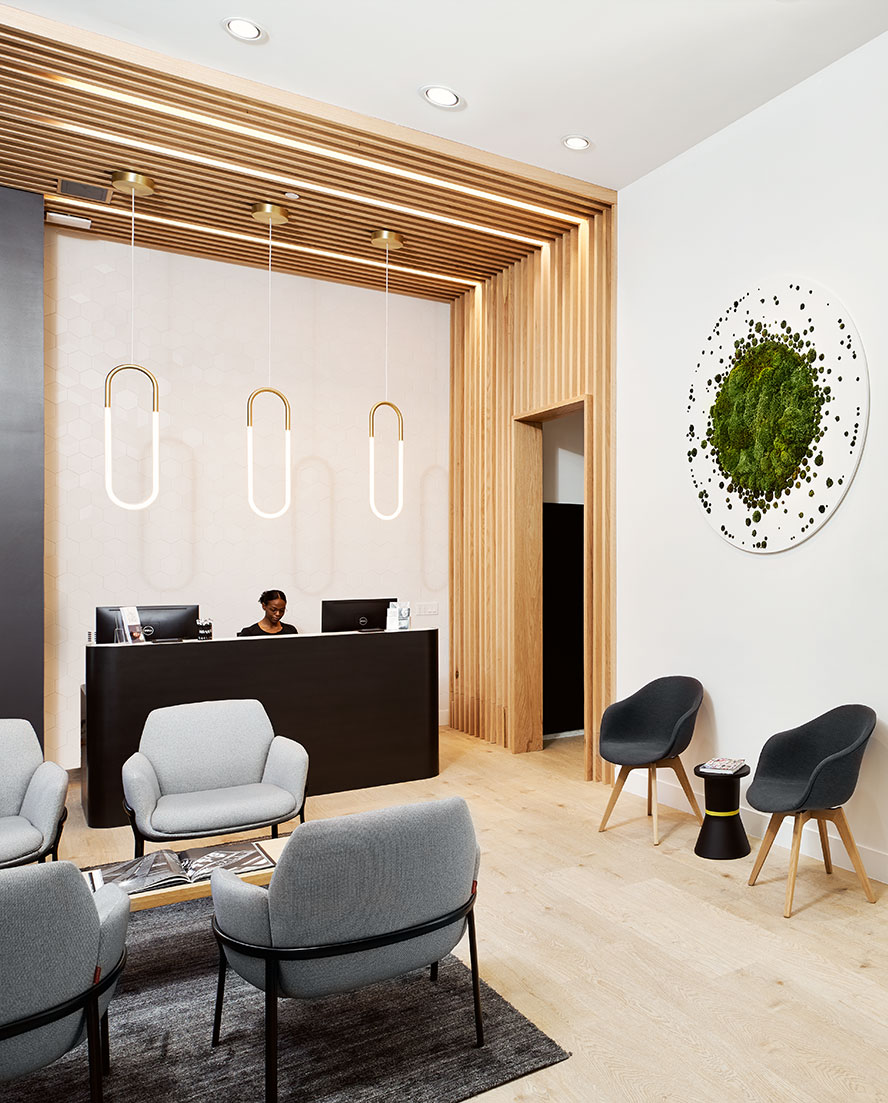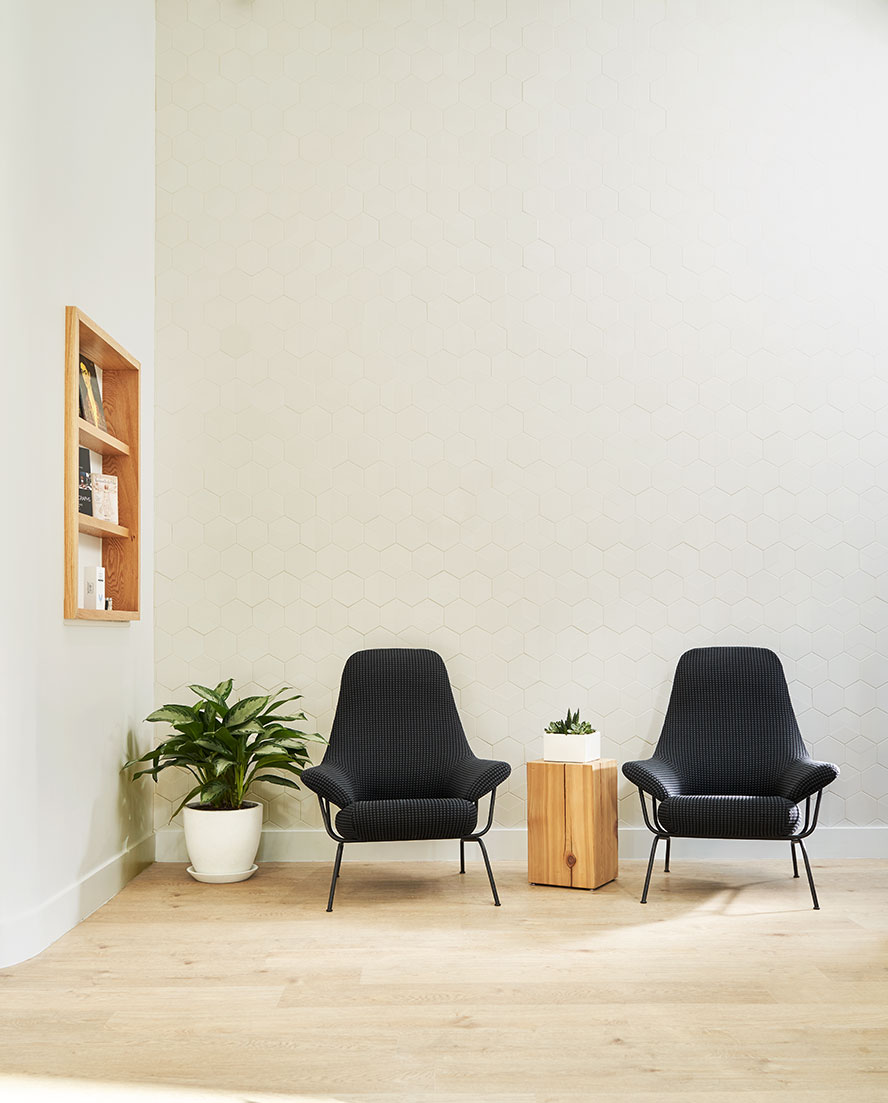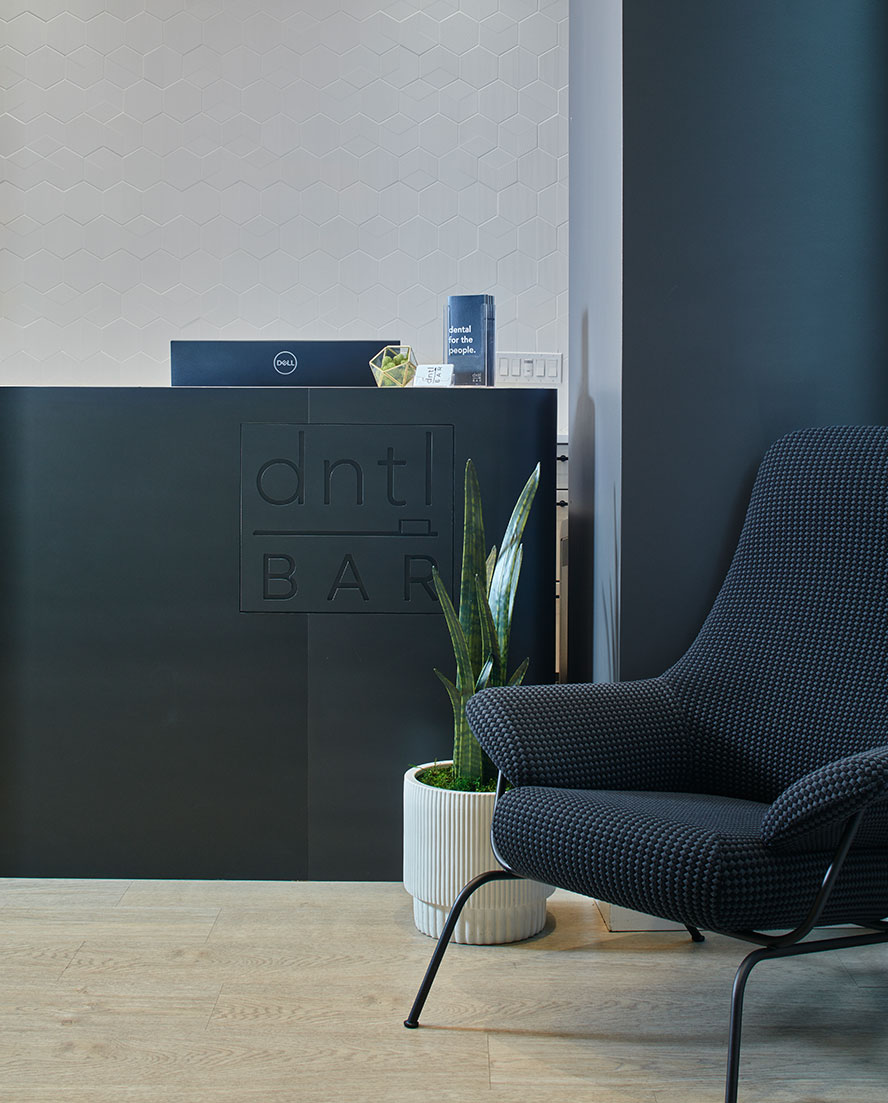 The Results
Elevated, Fun, Comforting + Inviting… is this really the dentist?
dntl bar's vision is for clients to view visits as an important part of their self care routine, with the interior design conveying that intention. All Manhattan dntl bar spaces have elevated and fun hospitality aesthetics, accompanied by a comforting and inviting vibe – revolutionary dental office concepts.
Entering dntl bar through a bright, open, glass storefront, patients are greeted by a chevron patterned wall, featuring the company's logo and the soothing scents of bergamot and rose. Our design team chose to wrap the reception walls in wood to provide texture and warmth against a blackened steel desk framed by white tile and lit by iconic pendants. The cozy, contemporary furniture allows for relaxed lounging while waiting.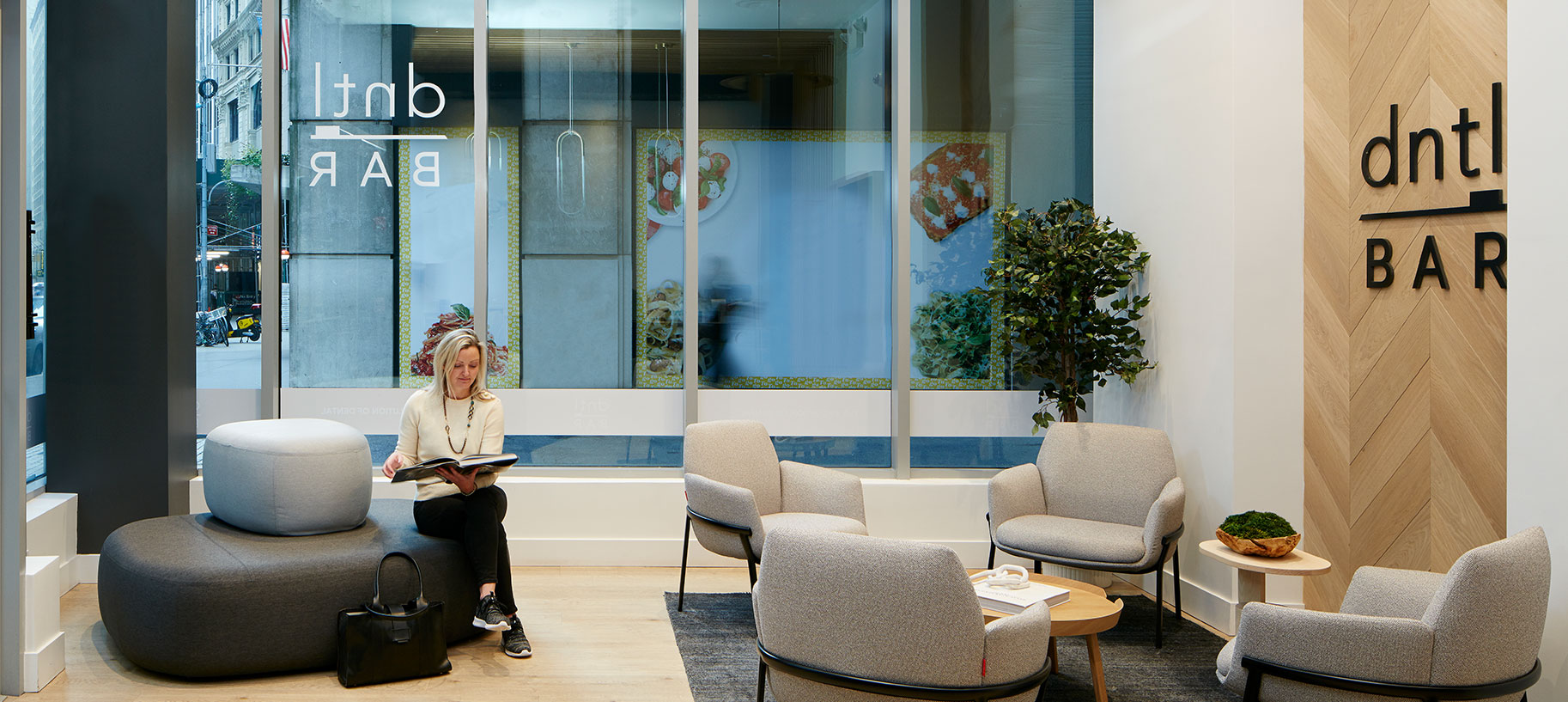 People-Centered Design
dntl bar's holistic design and caring customer service provides superior dental experience with people at the center. This deep care is illustrated in thoughtful details and elevated amenities – private, comforting treatment rooms with massage chairs and netflix viewing, eco-friendly swag bags and complimentary sparkling water – that are an extension of the tone created by our design team.